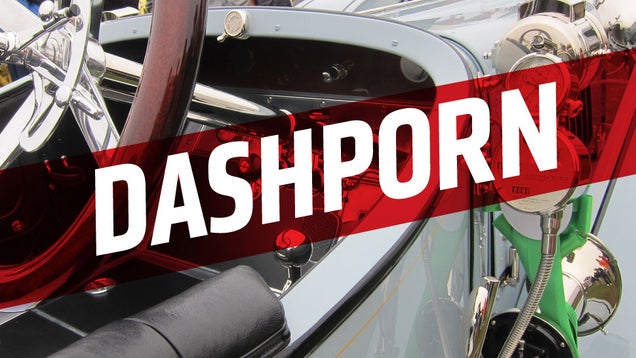 S
Last week, I got everyone's underpants all nice and restrictive with some hardcore engine porn. This time, I want to stay inside the car, but focus on the bits that we get most intimate with when driving: the dashboard. And there's some incredible ones here.
I liked the comments and the results from making the captions find the punctum of each photo, so let's try something similar here, but a bit different. I'm going to caption these with the first detail that gets my attention — not carefully considered, like the punctum, but what hits me in the gut first. And, as always, I really want to know what that was for you.
It'll be sort of like word-association. But with lots more pictures of dashboards. Let's go!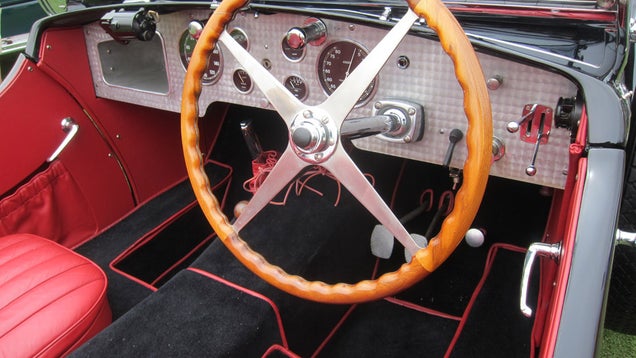 S
Red piping on that carpet.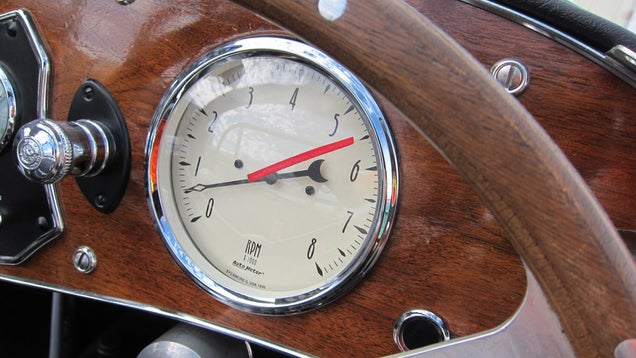 S
That crescent-moon shape on the end of the needle. I'm surprised it wasn't that taped-on redline.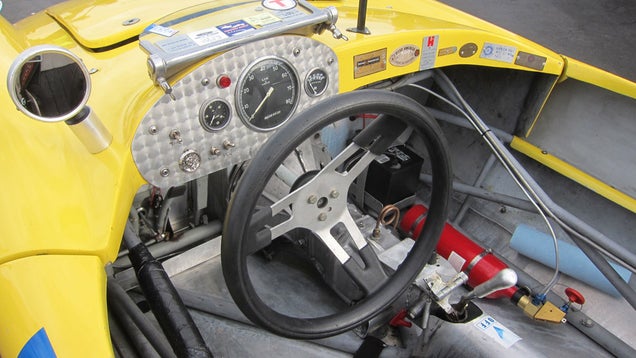 S
That lone red warning light.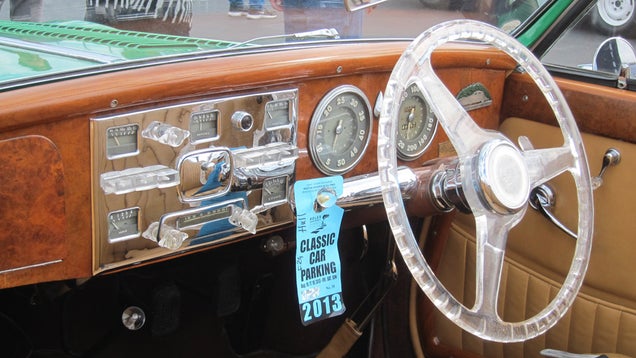 S
Clear plexi steering wheel! Wow.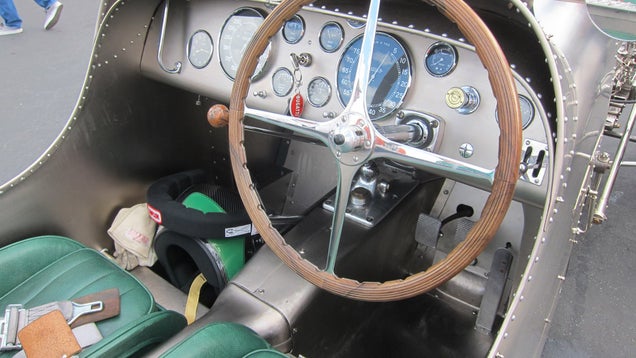 S
Rivets. Lots of rivets. This is a magnesium-bodied Bugatti, by the way — more on it soon.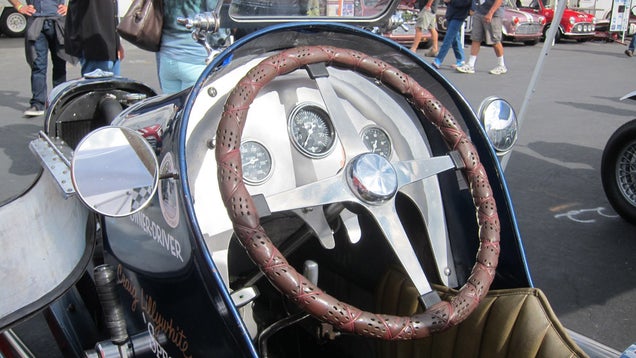 S
The closeness of that wheel to the hood. And imagining bloody knuckles.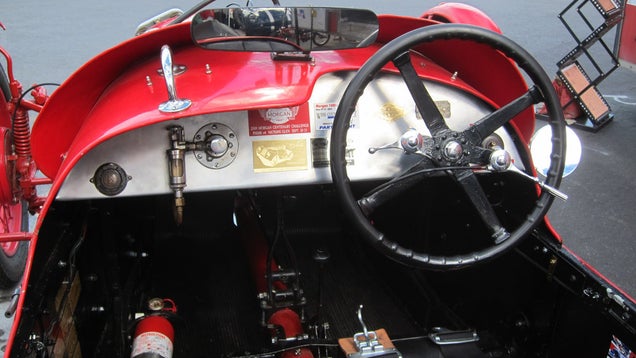 S
That oiler inspection window thing bolted to the dash.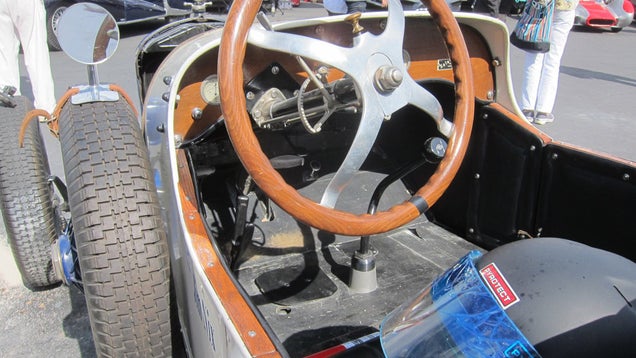 S
The central steering wheel nut. This is a Model T-based special, and the Model T wheel always alarms me with its incredible sternum-piercing design.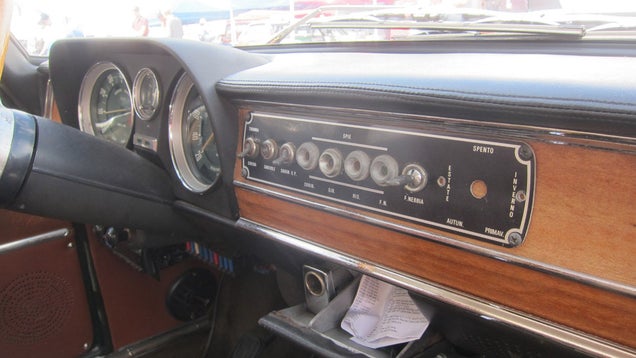 S
I want to say the amazing Italian cop controls on the dash of this amazing ex-polizia Alfa wagon, but the first thing to grab my eye is that receipt in the ashtray.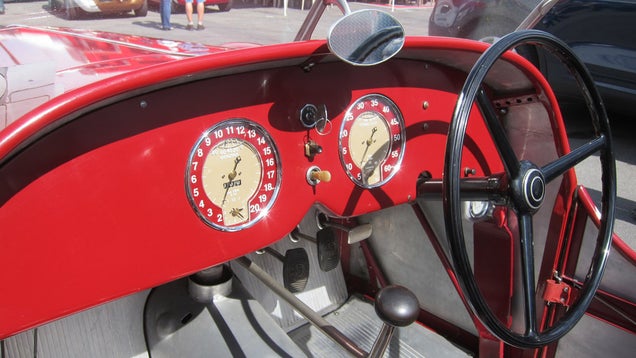 S
The color scheme! Red and creamy goodness.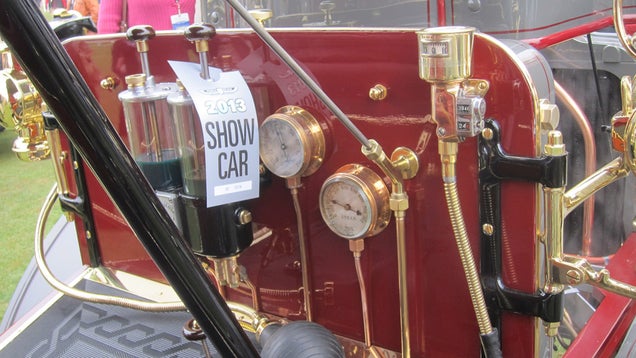 S
That amazing speedo unit on the right, with its robot/knight helm looking head.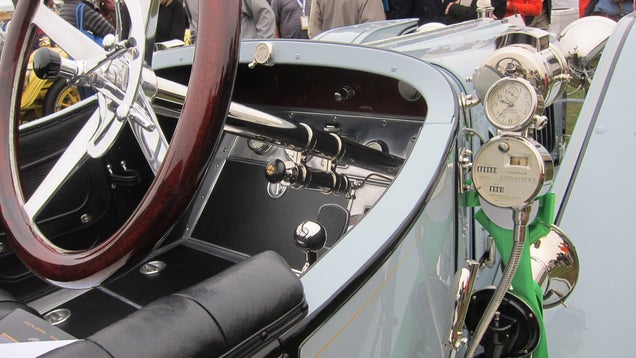 S
Gauges outside the car!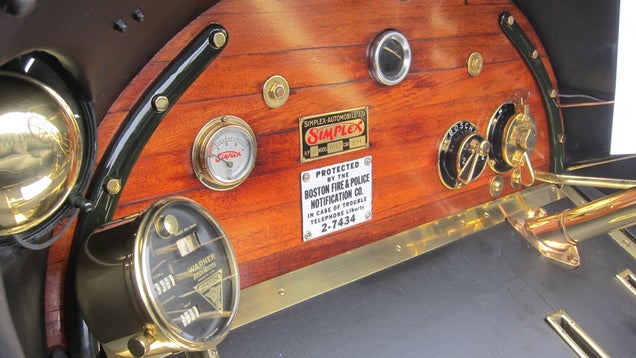 S
Wood. So much wood.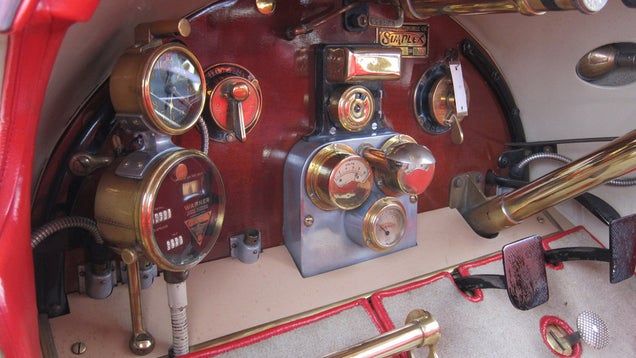 S
I think that cluster of three gauges caught my eye first, but this is full of great vintage gear.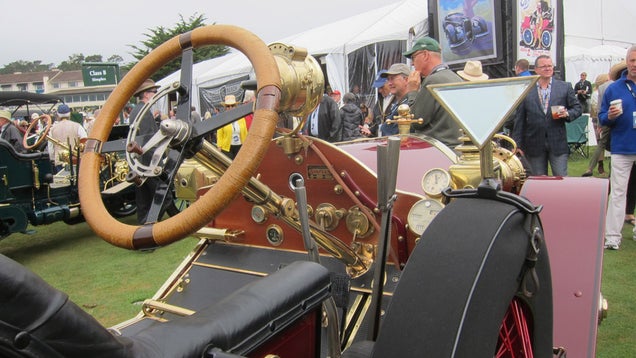 S
Triangular rear-view mirror.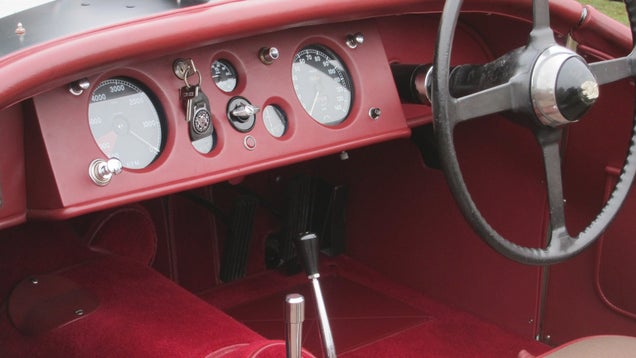 S
Red. That's the only thing that floods my brain when I glance at this.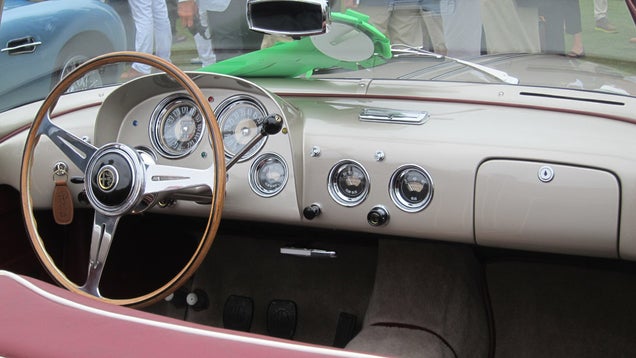 S
That clean, crisp instrument binnacle and hood. Weirdly, it feels like something out of an old hospital, but it's lovely.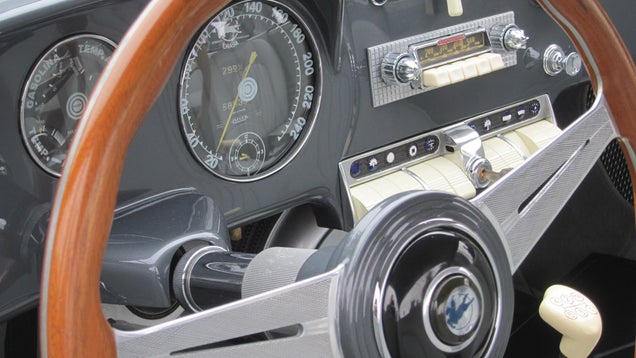 S
The shifter catches my eye, and upon inspection you'll see it's a reverse-H pattern. Very odd.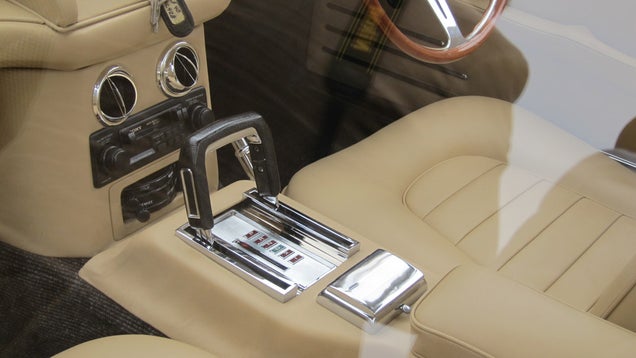 S
That inverted-U shift handle, of course.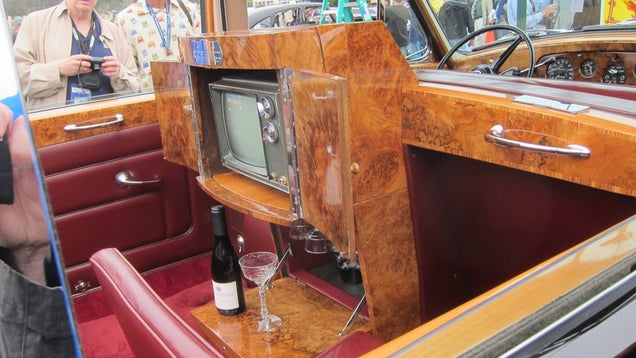 S
The TV! Of course. This was a diplomat's Rolls, and we can all be happy knowing almost any car you can buy today has a bigger, more colorful screen than this had.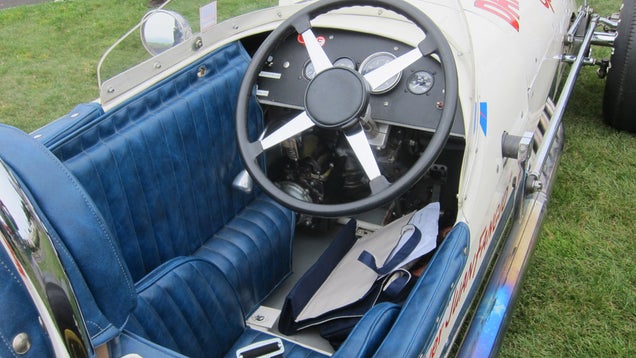 S
The blue padding on the sides catches my eyes first. It looks sort of like a confusing seatback.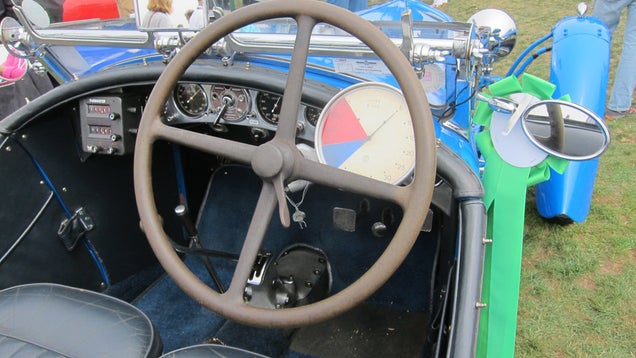 S
That incredible pie-chart tach.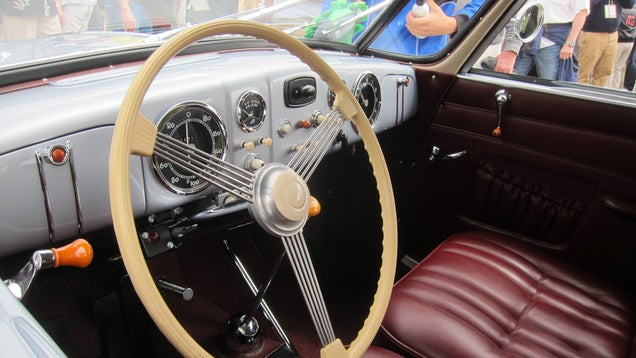 S
Banjo steering wheel. This is from a Tatra T87.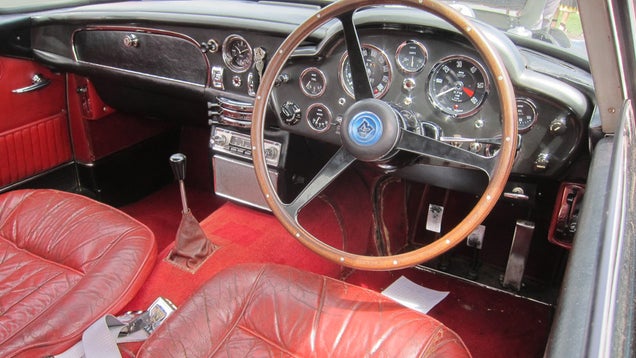 S
The sheer number of gauges.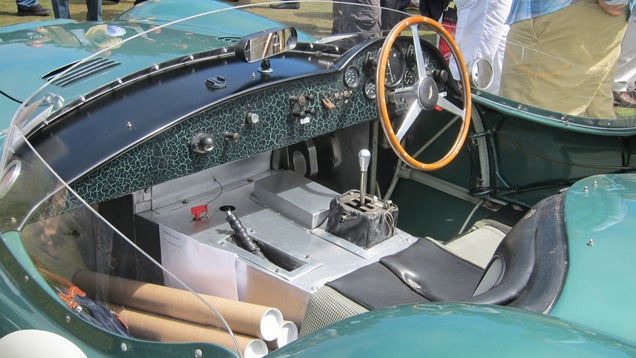 S
Green crackle-finish paint!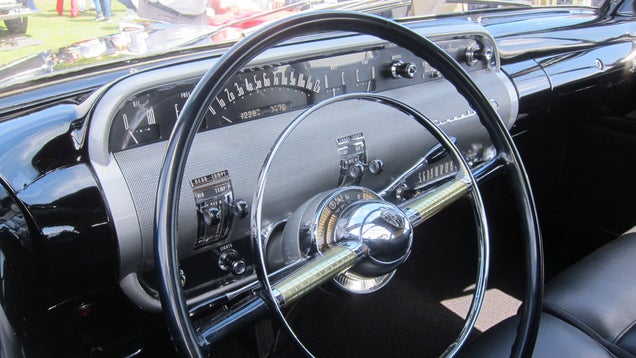 S
The detail on the steering shaft just behind the center of the wheel.
Alright! Tell us in the comments what catches your eyes first!