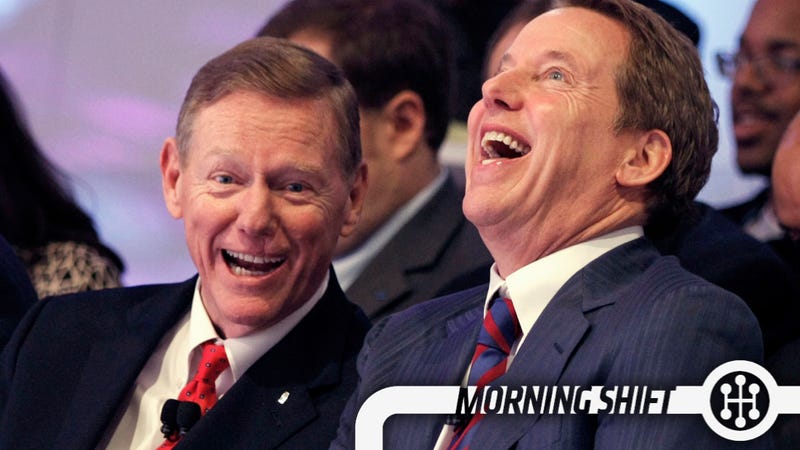 This is The Morning Shift, our one-stop daily roundup of all the auto news that's actually important — all in one place at 9:00 AM. Or, you could spend all day waiting for other sites to parse it out to you one story at a time. Isn't your time more important?
1st Gear: Ford Sucks, GM Is Better
A study of the boardrooms of Michigan's biggest public companies shows of the 850 board seats, only 98 are held by women and just 12 of those by women of color (full report here via this Freep article.
While the automotive industry, on the whole, is amongst the best in finding women board members and executives, it's still below the industry average. The Inforum study didn't' look at Chrysler, so we've got GM and Ford to compare.
GM has four women directors out of its 14-member board, 25% of GM corporate officers are women, and one of them is amongst the top five compensated (I assume that means Mary Barra). That's a big turnaround from GM of the past and conforms with my experience.
How about Ford? Not so much. Out of 19 executives officers, there's one female, none are amongst the highest paid, and of 15 directors only two are women. This also conforms with my experience.
Since we're pointing out the faults in others, let's look inward. I was at a breakfast with Mark Reuss on Friday. None of the journalists there were female and, of the publications mentioned, I couldn't think of a female in a senior role.
Since Micki Maynard went on to work on her own projects, we haven't had a female in a senior role at Jalopnik either, though of the eight frequent contributors, we do have one female.
2nd Gear: The 30th Anniversary of the DeLorean Is Approaching
This article in the OC Register will be familiar to any DeLorean fans and regular Jalopnik readers. Also, last time I checked the HQ of DMC is still in Humble but now I need to go back and check.
Anyways, the company continues to do well, which is awesome, and apparently the 30th anniversary is coming up in 2015.
Get ready for lots of stories about the DeLorean in about 16 months. This is a fair warning.
3rd Gear: Porsche To Field Two Cars In 2014 TUDOR United Sportscar Championship
If you hadn't heard, TUDOR will sponsor the ALMS/Grand-Am unified USCC championship, which kicks off in January at Daytona. With the full schedule announced we're starting to hear the teams that will participate.
Early in the game is the factory-backed Porsche North America, which will use the Porsche 911 RSR (like the ones pictured).