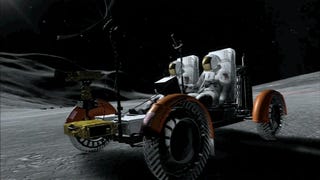 The 1998 Subaru 22B STI is one of my favorite cars. I immediately went and bought it in GT6, expecting an amazing experience. It drives like it's in a game from 2013. It looks like it's in a game from 1998. This is the juxtaposition that is Gran Turismo 6.
On the surface, GT6 has everything that you'd want from a racing game. There are 1,207 cars and 29 circuits, which is 15 more tracks and a whopping 1,000 more cars than are featured in the just released Forza 5.
But like GT5, GT6 has premium cars and standard cars. Premium cars are unbelievably real in appearance. While they are less detailed than the cars in Forza 5, there is something about Polyphony's aesthetic that makes the cars look and feel warmer, more authentic. They look like real cars that would drive on real roads, not idealized, perfected visions of those cars.