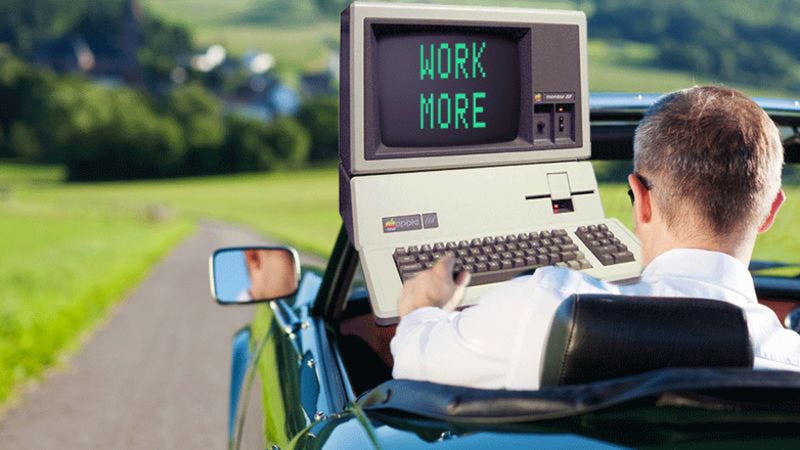 As if enduring a long work commute to start your workweek isn't dreadful enough, General Motors CEO Mary Barra is apparently envisioning a future where your vehicle's equipped with self-driving technology that facilitates the environment of a "second office." Rather than enjoy a leisurely commute at the behest of your vehicle, motorists can replace the stress of a typical traffic jam with answering emails from the moment you shove off for work.

Speaking with Business Insider, which curiously describes the vision of a mobile second office that would effectively end any pretense of a relaxing drive as "leisure time," Barra said self-driving technology will lead to a drop in fatalities and ease congestion. Without driving, that opens up the ability for the motorist to focus on other things—like work.
"I think from an individual perspective what you get back is time," Barra said. "Time is almost a currency for many people, and so we will be giving back that time and a new experience. So we are not only working on the technology, but we are also working on the experience in the vehicle."
Though I think it's safe to say this self-driving reality is probably a ways out, that doesn't stop the auto industry and tech sectors from planning for the future. And the way Barra jumps to imagining the experience as being ready for a workaholic sounds unpleasant.