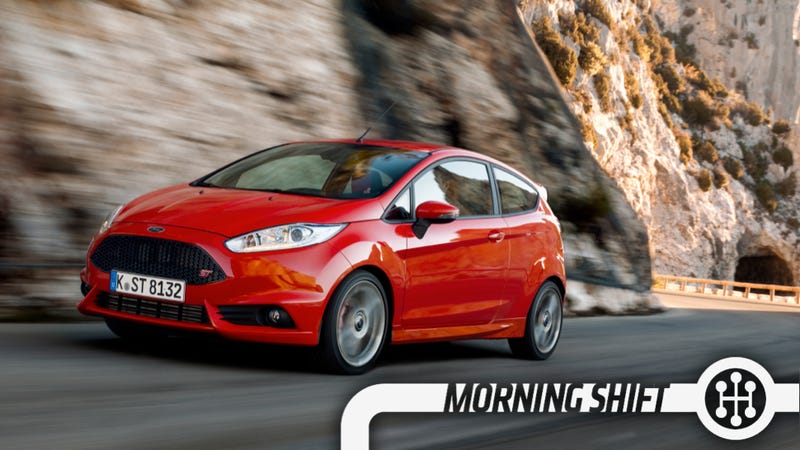 This is The Morning Shift, our one-stop daily roundup of all the auto news that's actually important — all in one place at 9:00 AM. Or, you could spend all day waiting for other sites to parse it out to you one story at a time. Isn't your time more important?
1st Gear: The Volt's Problem Is Every Other Chevy
Why is GM dropping the price of the Volt by $5,000? Because just about every other plug-in electric vehicle that isn't named "Tesla" is doing the same. Demand for the Volt isn't strong enough to move people into the little hybrid, thus the 13% drop.
The Wall Street Journal gets around to the deeper reason in their story:
Volt, which uses a gasoline motor to extend its range to 380 miles, has to compete with fuel- efficient Chevrolets that sell for as little as half its sticker price.
Sure, lower gas prices hurt as well, but when you can get a Cruze for much cheaper that gets a pretty decent MPG do you need the Volt?
2nd Gear: Ford Boosts Fiesta ST Production In UK
The Ford Fiesta ST is a favorite car around here, and we're apparently not alone. Ford predicted 5,000 sales in its first year in the UK, but they've already received 3,000 order in the last five months so they're boosting production
Some interesting facts from Ford on their little hot hatch:
56% of all ordered in Europe were ordered in the UK 56% of orders for the higher spec ST2 models 45% of people asked for the Molten Orange or Spirit Blue paint
3rd Gear: Where Is Don Butler Going?
For the second time in a month, Cadillac has lost a major part of their team. Last month they fired Chase Hawkins for violating a company policy, and this month it's the familiar Don Butler (left) leaving of his own accord.