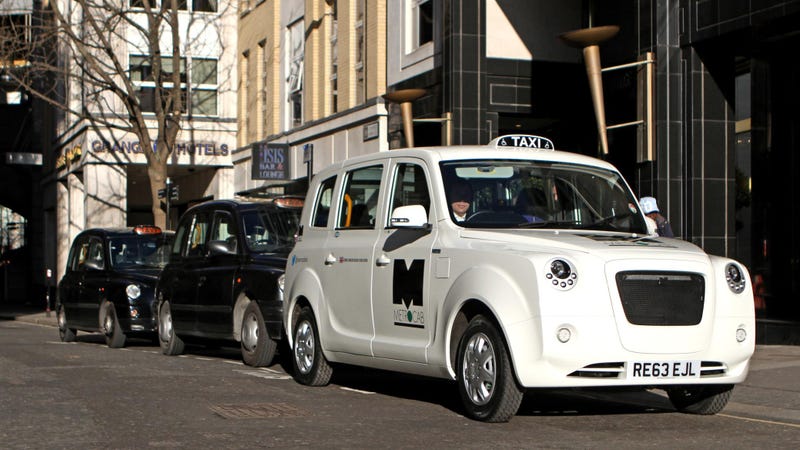 Ladies and gentlemen, I give you what's most likely to become London's next iconic vehicle: The new Metrocab! 75 MPG (imperial), a 347 mile range and a lower running cost that'll save the average cabby about 50 bucks a day.
Let's do a quick recap before discussing this latest product of British engineering:
Nissan invaded New York with the NV200, aka the Taxi of Tomorrow. Since Crown Victoria stocks will only last for a few years thanks to a ton of them being destroyed by Superstorm Sandy, expect to see more and more of the little Nissans.