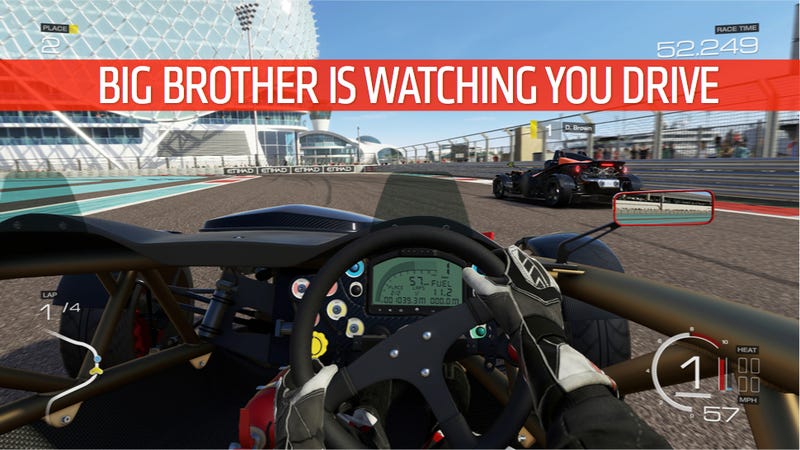 If racing games have served any didactic purpose, that purpose has been to teach Americans about obscure variations of Japanese wagons (ahem Nissan STAGEA 260RS AutechVersion). Forza 5 eschews any claim to breadth in exchange for stunning detail and a desire to teach all you monkeys how to not drive like assholes.
(Full Disclosure: Microsoft sent me an early copy of Forza 5 to review. They also sent me an Xbox One because no one has an Xbox One to use to review the game. They then sent me two copies of a game about zoos that I don't intend to play. Game companies are strange.)
Load your Forza 5 disc into your new, mercifully trayless Xbox One, and you'll be greeted almost immediately with the booming intones of Jeremy Clarkson, inarguably the most famous car guy on the planet.