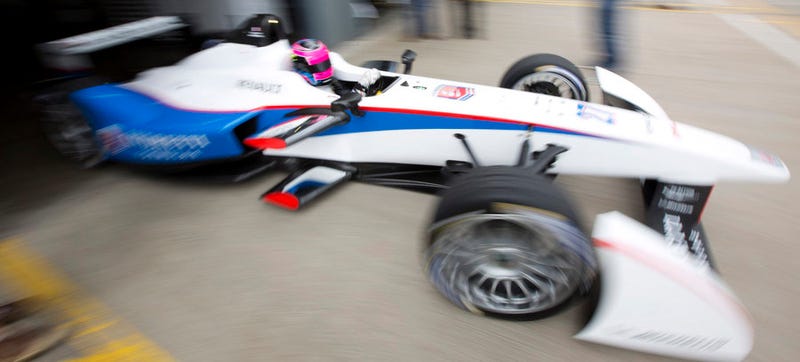 Here's how Formula E deals with short battery life, and here's why it's wrong.
When a Formula E car runs out of juice, the driver has to pull into the pits, hop out of the depleted car and jump into a second car. This second car will have a fully charged battery.
The races are an hour long, and two pits stops for switching cars is mandatory. Yep, they have planned car-swapping pit stops, as detailed in the rules right here.
The obvious solution is to just switch to a spare battery, rather than to an entire spare car. This would require teams to press the boundaries of battery swapping, an idea that has always seemed practical in theory, but has never been successful in practice.
One of the first great uses of battery swapping came from one of the first great hopes of the electric car industry: the Electric Vehicle Company. They ran a huge electric taxi company in New York City around the turn of the century, figuring it was just as easy to change batteries on an electric car as it was to change horses on a traditional carriage cab. The system worked well for years, until new management overstressed the system.
A more recent great hope for the electric car industry was Project Better Place. You swapped batteries like you got gas - at a station. The actual swapping system was like an automated car wash, only the machine pulled a big battery out of your car and slotted a refreshed on in its place. The company went under after a few years.
Even Tesla claimed it was getting behind battery-swapping and even did a 90-second demo. We're now looking at a year waiting with that program.