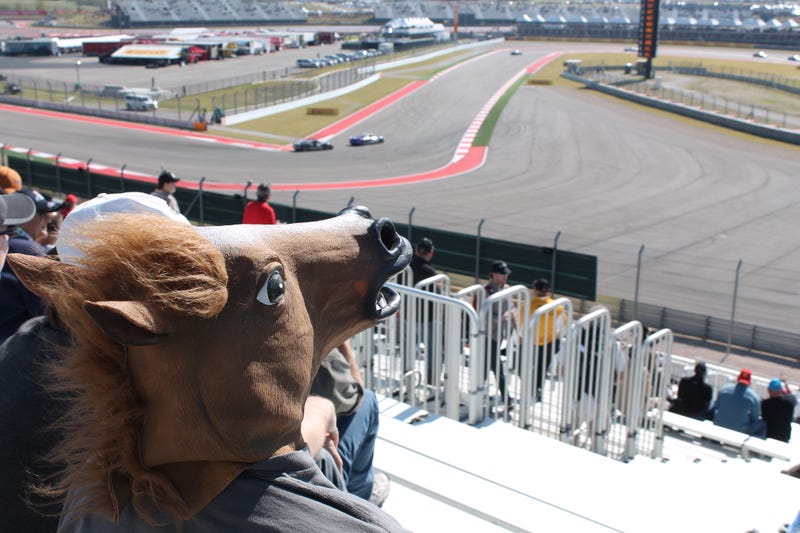 No, Tifosi — not in every clothing item with a prancing horse on it that you can find. F1 weekend is more fun in an actual horse head mask.
I often go to races in a glorious blue velvet sombrero, but even that was quickly upstaged by the Horsemen of Formula 1 crew.
The great thing about a Texas race is that there are plenty of gratuitous cowboy-themed decorations to ride like a horse.
There are also giant sausages. You know, because race-sausage. Something like that.
These guys have taken photobombing to a level that Fluffy Bunny can only dream of achieving.