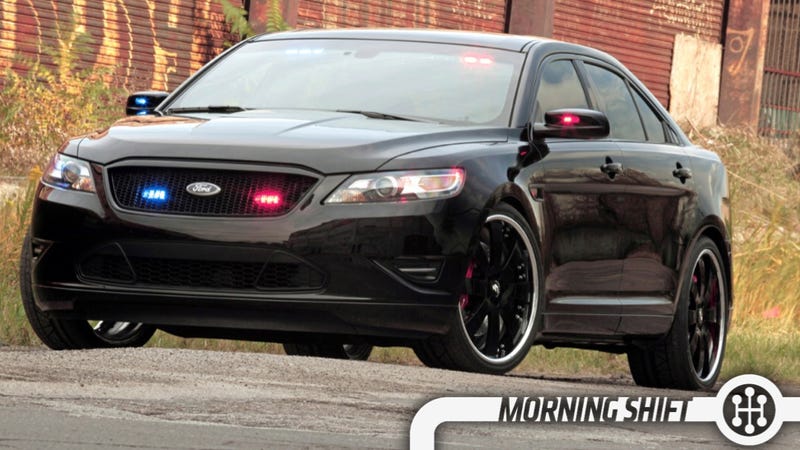 This is The Morning Shift, our one-stop daily roundup of all the auto news that's actually important — all in one place at 9:30 AM. Or, you could spend all day waiting for other sites to parse it out to you one story at a time. Isn't your time more important?
1st Gear: Which Police Car Is The Best?
Short of a few modified specials, the Ford Police Interceptor with the twin-turbo V6 is the quickest police car, pulling a 0-60 mph time in Michigan State Police tests of 5.66 seconds, compared to 6.04 seconds from the Dodge Charger with the 5.7-liter Hemi and 6.01 seconds for the new Caprice with the 6.0-liter V8. All this according to a story from Chris Woodyard.
Note that we said it's the "quickest" and not the "fastest." The Dodge Charger is still the fastest around the MSP track.