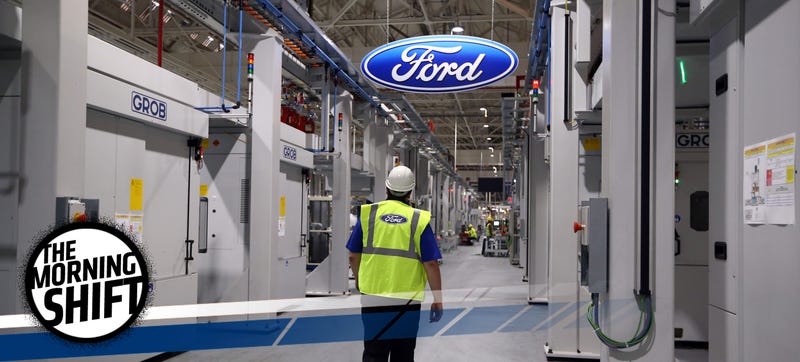 Good morning! Welcome to The Morning Shift, your roundup of the auto news you crave, all in one place every weekday morning. Here are the important stories you need to know.

1st Gear: Ford Has Got Money For Michigan
What do Americans want? Jobs! Who's gonna give them to us? Ford! The automaker will invest $1.2 billion in three Michigan plants, reports The Detroit News. From the story:
The company said Tuesday it will invest $850 million to retool its Michigan Assembly Plant in Wayne for truck and SUV production; $150 million in its Romeo Engine Plant to expand capacity for several vehicles; and $200 million to build a data center at the company's Flat Rock Assembly Plant. Ford announced in January the Flat Rock facility also would see a $700 million investment and 700 new jobs to support the production of electrified and autonomous vehicles.

Ford said the Romeo investment will "create or retain" 130 jobs. The company on Tuesday did not say how many jobs would be added as a result of the other two investments. The investments simultaneously support Ford's strong truck and SUV segments, and the company's push to cover multiple "mobility" fields through autonomous vehicle fleets and ride-sharing services.
We heard murmurs in January that the new Ford Bronco and Ranger will be built in Michigan and confirmation that Ford cancelled the plant in Mexico in order to focus on electric and autonomous cars.
The Detroit News also notes:
The investments at the Michigan Assembly Plant and Romeo Engine Plant were negotiated as part of the 2015 Ford-United Auto Workers contract. The investments at Flat Rock — those announced today and those announced in January — are new.
Though President Donald Trump has repeatedly pushed automakers to build factories in the U.S., it's unclear if Ford's Tuesday announcement will be a direct result of that.