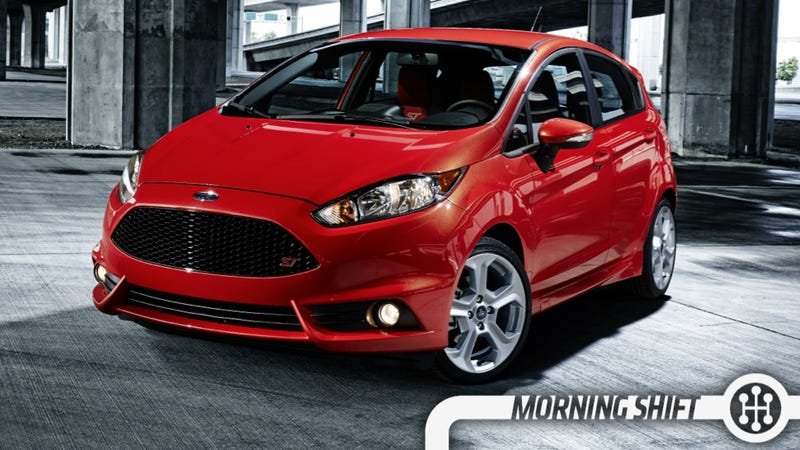 This is The Morning Shift, our one-stop daily roundup of all the auto news that's actually important — all in one place at 9:00 AM. Or, you could spend all day waiting for other sites to parse it out to you one story at a time. Isn't your time more important?
1st Gear: Ford Is Proof That We're Sometimes Right
Being a good car company executive, I'm starting to learn, means listening just enough to enthusiasts and journalists but not too much. Ford is probably the best example of this.
We begged and pleaded with Ford to bring the beautiful, European-ized Mondeo to the United States as the Fusion and now the Fusion is reclaiming the mid-size territory once held by the Ford Taurus.
We demanded a European-ized Focus and a Ford Fiesta, and now those products are helping Ford have a big month while others stumble. The same for the Escape.
We also asked for turbodiesel wagons with manual transmissions in matte brown and a bunch of other crap that might work or might Saturn Astrafuck them into oblivion, so props to Ford for listening juuuuuuust enough.
Now, I'm not foolish enough to believe that Ford simply read Jalopnik comments and copied down the thoughts into little notebooks. While I know for certain that higher ups at many car companies do trawl comments for insight, the realities of global platform sharing, production capacity, et cetera have more of an impact.
Doesn't matter. Car enthusiasts pay the most attention and, while our demands can sometimes be a bit whacky, there's collective insight there. Clearly, we were right.
Though GM had a bad month this month, for various reasons, Cadillac was up 10%. I'd say Caddy is the brand that's most embodied the requests and desires of enthusiasts and in a way that still maintains a broad, market-targeted appeal.
I mean, look at the Cadillac Vsport models. How long have we chastised premium carmakers for "S-line" and "M-ish" sport models that were more badging than anything else.
So… where's our El Camino? You'll sell a billion of them!
2nd Gear: Ford Now Owns 15% Of Your Hybrid/EV Market
Ford launched three new hybrids and two plug-in hybrids (and a Focus EV no one cares about) a year ago, back when they had 3% of the hybrid market. Today they have 15%, reports Karl Henkel.
That kind of improvement is like the Astros going from this year's miserable production to a .500 season next year.
What happened? Despite screwing up the EPA mileage on their C-Max, people love the shit out of some Fusions and the C-Max is a hit, too. Also, Prii and Camry Hybrids are boring. Also, Honda's hybrids have generally sucked up to this point.