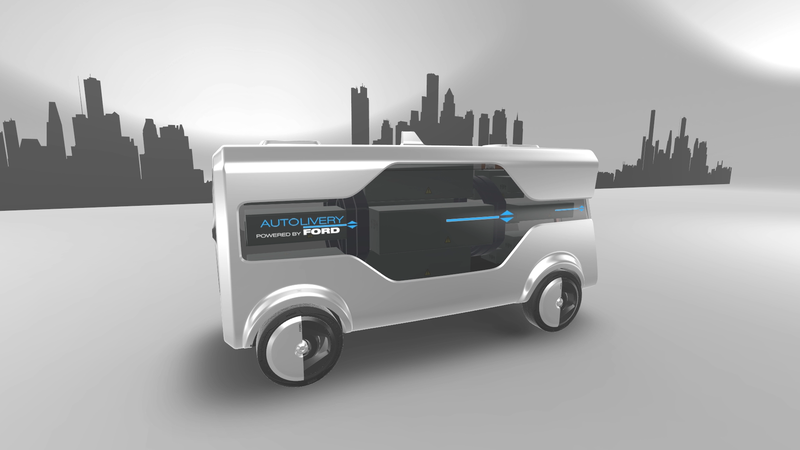 Ford has made it clear it'd like for urban cores of the future to be armed to the teeth with high-tech gadgetry, and while that seems highly implausible for now, the automaker's self-driving delivery concept is certainly interesting. Called "Autolivery," the idea involves self-driving vans and drones to make it easier to snag anything from groceries or medicine.
Ford unveiled the concept at the Mobile World Congress in Barcelona, and it pictures a future where self-driving vans and drones handle the tedious chore of shopping for you.
How practical and useful is it? Ford offers the scenario of someone who lives on the top floors of an apartment building, preparing for a dinner party. Without a necessary ingredient or two, they're able to order something at home, and Autolivery sends a truck to their building, before a drone hops out and flies up to—as high as—the 30th floor.
Spending a shitload of time and energy in congested traffic sucks, so the benefit to this is obvious—but I do have to wonder what urban core Ford imagines that doesn't have a grocery store in the nearby vicinity to scoop an extra ingredient or two. I'm not so sure that's worth knocking off a few delivery truck drivers, but hey, I also didn't think of a self-driving van and drone combo.