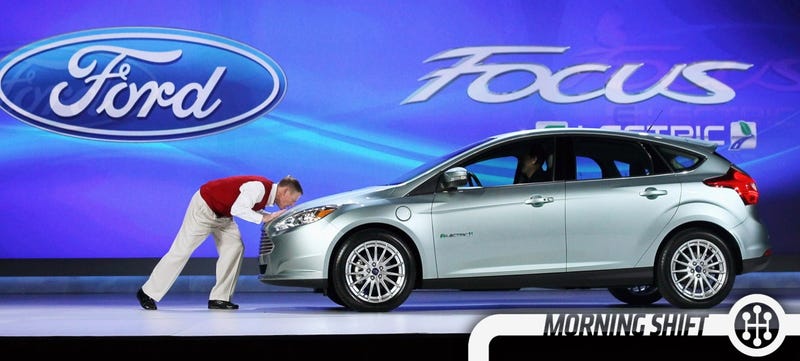 This is The Morning Shift, our one-stop daily roundup of all the auto news that's actually important — all in one place at 9:30 AM. Or, you could spend all day waiting for other sites to parse it out to you one story at a time. Isn't your time more important?
1st Gear: Oh, Yeah, And He Didn't Go To Microsoft
Ford CEO Alan Mulally is still Ford CEO and, after another profitable year where Ford earned more than $7 billion, they're making it up to him with $13.8 million in restricted stock (at the current share price) as reported in an SEC filing picked up by Alisa Priddle.
This is in addition to the money Mulally made as part of his normal salary, bonus, and access to as many Mustangs as he can drive.
Ford appears to do a decent job of making their exec pay match up to how well the company is doing and, as Priddle notes, Mulally made 29% less in 2012 than in 2011 because Ford didn't hit certain targets (which is to say he was still paid $21 million).
Likely future CEO Mark Fields banked $3.2 million.
2nd Gear: GM Needs To Be Clearer About What's Happening, Says Ex-Fed
Some ex-NHTSA folk go into lobbying and consulting, helping the people the used to monitor deal with that monitoring. Some, like Joan Claybrook, continue to fight the man.
While Claybrook can sometimes be a nuisance, her gadfly tendencies have their place and I'm in agreement that the response to the GM recall nightmare could be stronger.