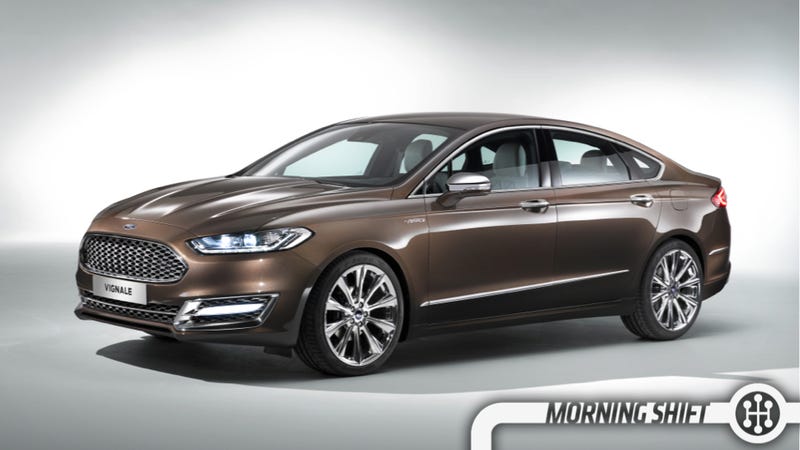 This is The Morning Shift, our one-stop daily roundup of all the auto news that's actually important — all in one place at 9:00 AM. Or, you could spend all day waiting for other sites to parse it out to you one story at a time. Isn't your time more important?
1st Gear: How Long Before We Stop Giving Ford Shit Over Lincoln? Anyone who is working to save Lincoln who hasn't thrown a chair through a window gets a prize. We shit-talk Lincoln like it's our job, mostly because we love the idea of a Lincoln that doesn't suck.
I'll give you a story to roughly outline our feelings.
I'm an Astros fan. Yes, feel sorry for me. The year after we went to the World Series and were unceremoniously destroyed by the White Sox we traded away Carlos Beltran who, honestly, is the reason why we had our best season ever (that wasn't interrupted by a strike).
Our then lame ass owner refused to cough up the money for Beltran and he went to the hated Mets (Muck the Fets!).
So, it's like June or something of the next season and I'm watching the 'Stros with a church group. And sure enough there's Carlos Beltran, clearly steeling himself for abuse.
And oh did he get it. A rather large dude took every opportunity to assail him with insults. At one point the guy makes the point that deciding to go to NYC to play baseball and ending up with the Mets was like deciding you want to go to LA to play basketball and ending up with the Clippers. He kept chanting "Clippers, Clippers, Clippers."
Probably drunk, somewhere around the 7th inning, his voice hoarse and trembling after a string of epithets he yells out the coldest, saddest, most hilarious thing I've ever heard at a baseball game.
"We loved you, you punk."
So, friends at Lincoln. Note that our abuse comes from the same place. And now onto the abuse:
Ford today unveiled a less terrible version of their Lincoln Black Label, but for Ford of Europe.