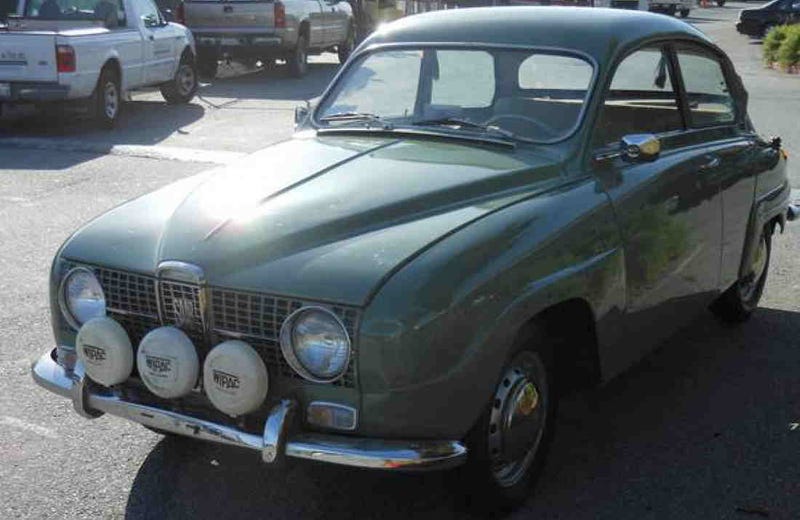 For some folks two strokes are all it takes. Today's Nice Price or Crack Pipe Saab 96 is a rare 2-stroke and that in itself may be pretty exciting, just as long as its price doesn't prove anticlimactic.
You know, here in America we don't kitten to people pointing out our deficiencies. Instead we prefer to focus on the positives and go on like nothing bad ever happens. Except of course to foreigners- and then that's what they get for being foreigners. It's has thus been ordained.
Apparently 62% of you didn't get that memo and hence sent America incarnate - meaning yesterday's 1983 Chevrolet Corvette convertible Indy Pace car tribute band - down in a Crack Pipe loss. You know, like a rock. I don't want to say that the loss was an even bigger rebuke of the orthodoxy than the one taking place in Egypt right now, but it was.