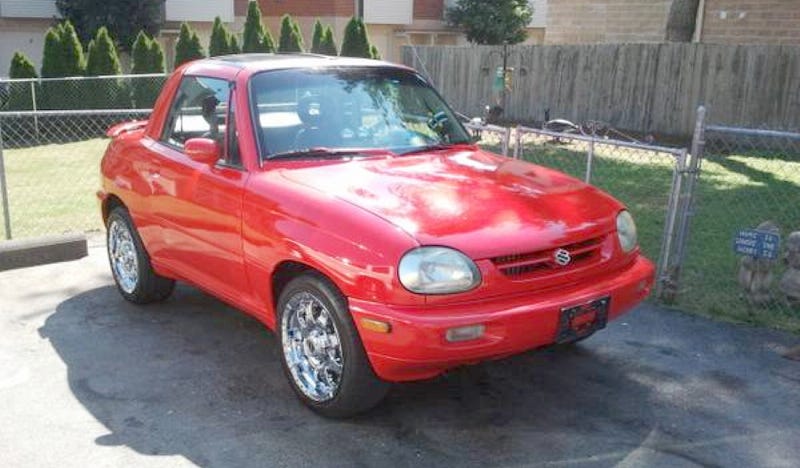 Today's Nice Price or Crack Pipe Suzuki is the kind of car you'd expect a murder of clowns to spill out of at every stop. It's not clowning around however as it rocks a hot 358, but will its price prove a pie in the face?
Sort of like how the age of the Dinosaurs came and went, so to did the era when Minivans ruled the road. Today there aren't any more dinos around, but minivans still seem to be hanging in there, albeit with a universal herbivorous dullness.
That fact didn't make the appearance here in the U.S. of yesterday's JDM 1988 Nissan Homy any less shocking than say seeing the Loch Ness monster take a steaming dump right before your eyes. The only thing more shocking was its price, which 73% of you didn't like at all.