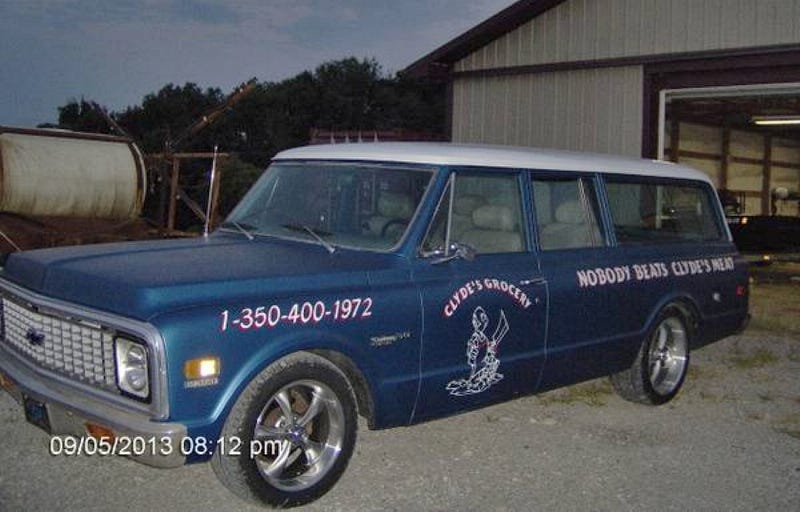 The Suburban name is Chevy's longest serving, having originally been appended to a commercial vehicle in the 1930s. Today's Nice Price or Crack Pipe '72 goes by the commercial name Clyde's Meats, but does it also have a price that can't be beat?
Think of all the great wagons you've known over the years - your little red wagon when you were a kid, the Chuck Wagon kibbles your dog likes to nosh - all the way back to the noble Conestoga wagon your family crossed the Great Plains in before Aunt Tilly died of dysentery sort of spoiling the trip for everyone else. Bitch.
Well, you can add yesterday's Imola-rolla 2004 Audi S4 Avant to that list of wonderful wagons, and for 60% of you, its price was equally as nice. So much happy-happy, joy, joy was proffered over that Teutonic longroof that we're going to roll the same today. Same price that is, waaaay different wagon.