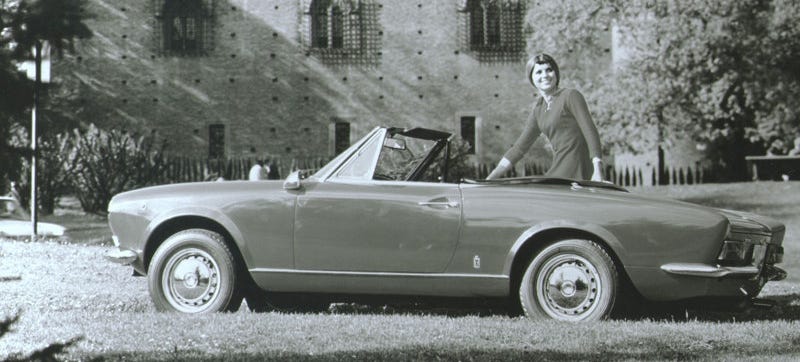 The hits from Fiat Chrysler's five-year plan announcement keep on comin', but they're being relatively coy about their plans for that first brand's lineup in North America. They do cop to a 500X crossover and an unknown "specialty" vehicle. Our educated guess: it's the Miata-based roadster they've been talking about forever.
The last we heard, there was some dispute over whether the small, rear-wheel drive roadster being co-developed with Mazda would go to the Alfa Romeo brand or to Fiat. Today seems to indicate it will go to Fiat.
We recently took a deep dive into a 2016 Mazda Miata mule to find what appears to be a 1.4-liter MultiAir turbo engine under its hood, so things are starting to point in the direction of Fiat instead of Alfa for that car.