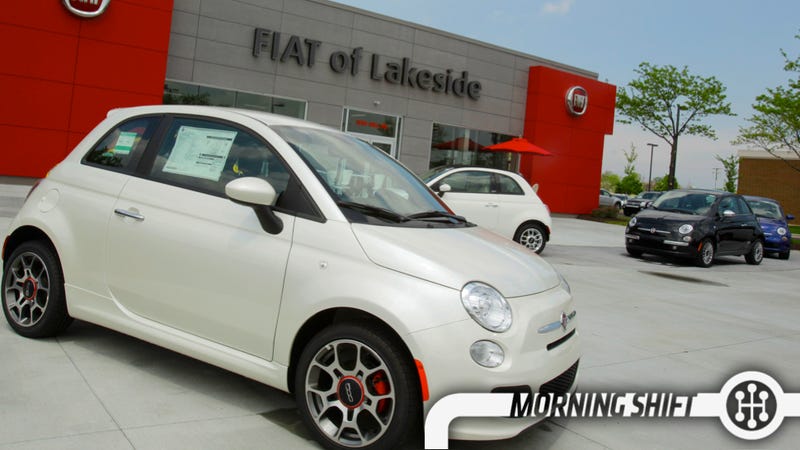 This is The Morning Shift, our one-stop daily roundup of all the auto news that's actually important — all in one place at 9:00 AM. Or, you could spend all day waiting for other sites to parse it out to you one story at a time. Isn't your time more important?
1st Gear: Less Than Half Of Fiat's U.S. Stores Are Profitable
While the launch of the Fiat 500 did draw some interest, Fiat's only slooooooowly followed that up with a single new product and a couple of variations. This has led to flat demand this year and profitability for just 45% of stores, reports Automotive News.
Even worse, many of those profitable stores are probably only profitable because they're splitting costs as part of a larger Chrysler/Dodge dealer, despite an initial request by Fiat that all stores be standalone.
Dealers in the U.S. seem to feel like Fiat was touted as a big deal before it rolled out but, since then, the company has had other things to worry about. Now that the Alfa 4C might be sold by Maserati there's even less for Fiat dealers to look forward to.