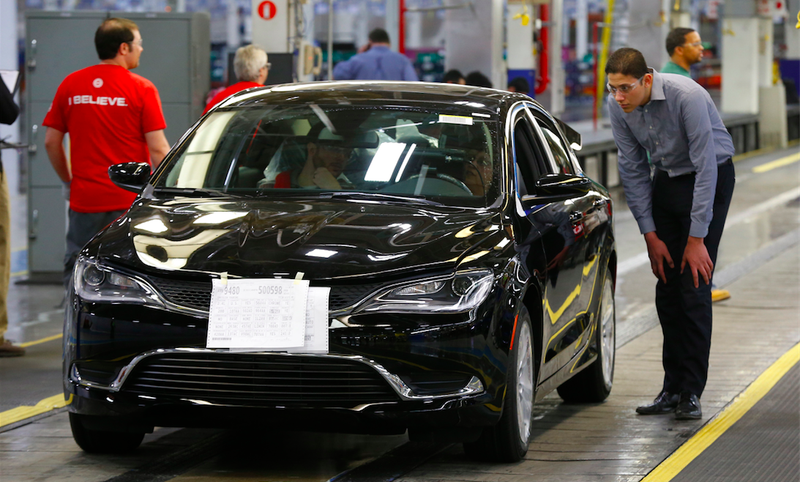 Fiat Chrysler is laying 1,300 employees off from its Sterling Heights Assembly Plant, the place where the struggling Chrysler 200 sedan is built, according to Automotive News. The 200 was supposed to represent the once-struggling company's "triumphant" return to the highly important midsize sedan segment, but this illustrates the car's ultimate failure in the marketplace.
Chrysler bet the farm on the 200. The company dumped more than $1 billion into the plant, which was once on the chopping-block, and touted it as one of the most state-of-the-art in the business. It was a big deal for the company but it appears their investment has not paid off.
With CEO Sergio Marchionne's plan to let the 200 and Dart die off and then farm out the next one to another automaker, the 200 was deemed a failure by Fiat Chrysler. But now Automotive News reports that Fiat Chrysler is pulling back production and firing a full shift of workers, further admitting defeat in the midsize sedan segment.