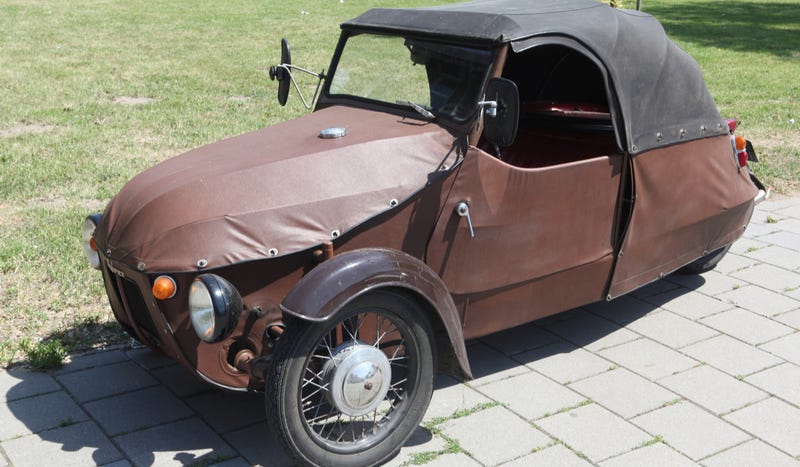 Edible cars could solve a lot of the world's problems. We can't make space for more cars. They pile up in junkyards when we discard them. And there are many people going hungry.
Of course, if you ate your car, you'd have nothing to drive.
Today we (OK, Jason) wondered if anyone was going to eat a car. Arch Duke Maxyenko, The Great! thought the Velorex above "might be the most digestible," considering it's made of leather and is basically beef jerky anyway. I mean, it has to be more edible than a Slim Jim.