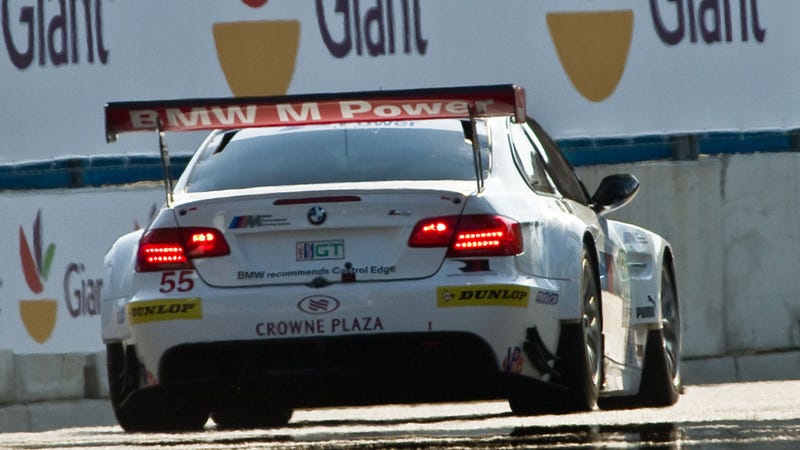 This weekend brings us the last ever race of the American Le Mans Series, the premiere GT and Prototype race circuit in all of North America. It has been a wild and wonderful 16 years, and there is no way we could let it go without remembering it, if only for a minute.
Cue the music:
Good. Now that you have your requisite Sarah McLachlan playing, we can remember all the awesomeness that was ALMS. Don't worry, it's not like completely deliriously amazing GT and Prototype racing is leaving us forever, but hey, it is the end of an era of sorts, so we should do our best to commit it to memory.
ALMS was the brainchild of Don Panoz, of Panoz Roadster fame, and it got its first official start with the 1999 season. In actuality, the first race using the rulebook of the ACO, the real Le Mans sanctioning body, was run at Petit Le Mans in 1998. Petit Le Mans isn't the name of the circuit, however, but rather the race itself. Run on the Road Atlanta track, teams must traverse 1,000 miles or drive for 10 hours, whichever comes first.
The cars have raced through some of the greatest tracks in North America, from the 12 Hours of Sebring to Lime Rock to street circuits in California. Along the way there have been beautiful cars, fantastic racing, huge crashes, and even a marriage proposal thrown in for good measure. It's had everything necessary for a truly great racing series. Just look at this epic GT2 battle between a Ferrari and a Porsche: