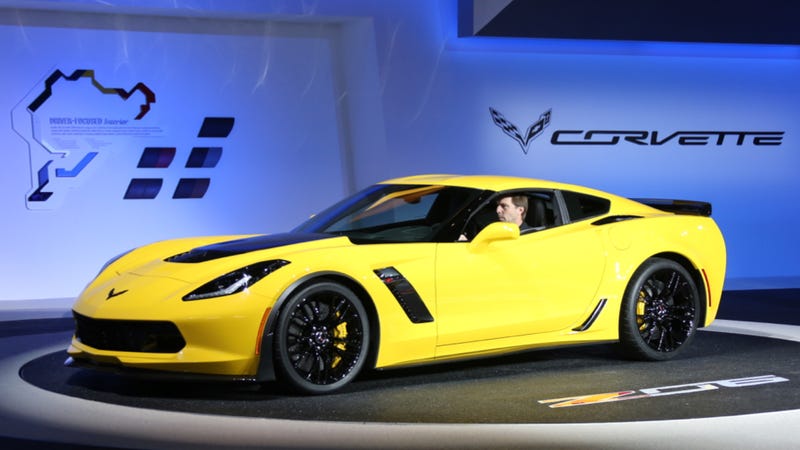 This is The Morning Shift, our one-stop daily roundup of all the auto news that's actually important — all in one place at some point we randomly decide since it's the Detroit Auto Show. Or, you could spend all day waiting for other sites to parse it out to you one story at a time. Isn't your time more important?
This is our roundup of what you missed yesterday and what you need to know today. We have a ZF nine speed for you this morning.
With the unveiling of the 2015 Chevrolet Corvette Z06, General Motors has done something magical. And that something magical is a loud, yellow, at least 625 horsepower middle finger to every other performance car on the market. USA. USA.
The all-American Cadillac ATS is about as good as modern sport sedans get. Now it's got a version designed to fight off its two-door competitors as well. Meet the Cadillac ATS Coupe!