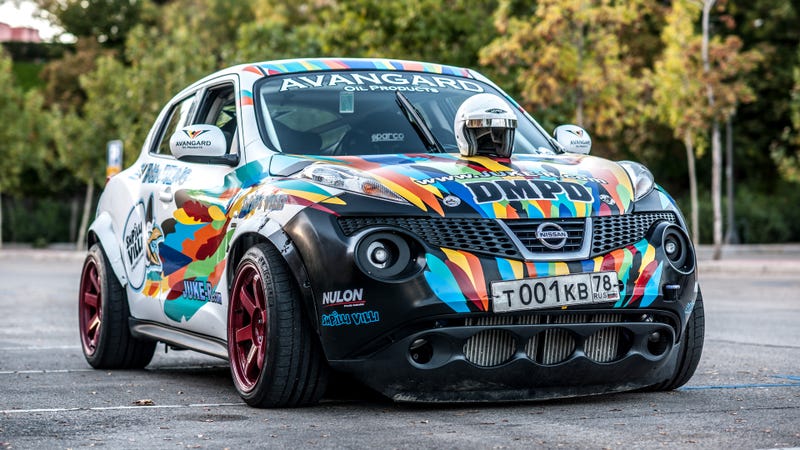 A team of Russians built this unbelievable, unofficial Juke R. It's gearing up to compete against Ken Block at Gymhkana GRiD this weekend. Here's everything you need to know about the car with a "power output of a Chernobyl reactor explosion."
That's a direct quote from Misha Charoudin of SV Tuning, the shop responsible for the now-infamous unofficial Nissan Juke R.
For those of you not aware, the Juke R was a project funded by Nissan and carried out in England to shoehorn a Nissan GT-R platform into a stock Juke crossover. The project was seriously difficult for the motorsports engineering company responsible, RML, yet it was so fundamentally desirable that Nissan ordered 20 of them to sell at $600,000. Yes, you read that correctly.