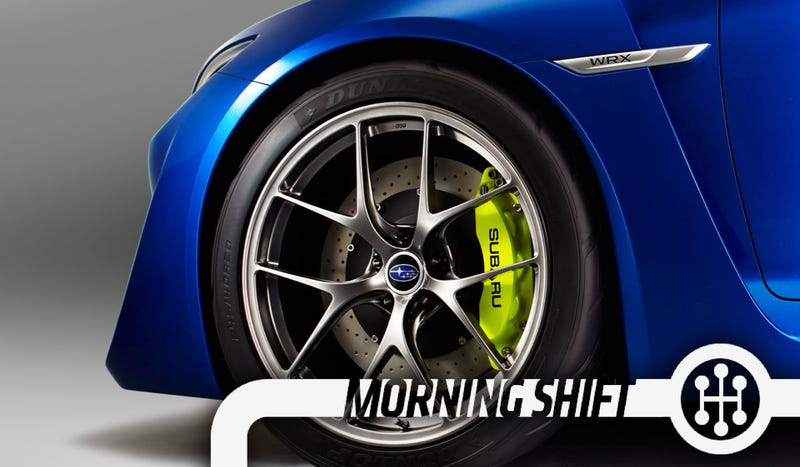 This is the Morning Shift, our one-stop daily roundup of all the auto news that's actually important - all in one place at 9:00 AM. Or, you could spend all day waiting for other sites to parcel it out to you one story at a time. Isn't your time more important?
We're doing a special one this morning because of the New York Auto Show, which you can follow along using this tag page all day long. Here are the highlights of what leaked out yesterday ahead of the show.
Pretty much everything leaked, which means we're going to spend the day wandering the show floor and trying to take many naps in the backseats of various and sundry vehicles.
1st Gear: The Subaru WRX Concept Is A Rally Fighter For The Common Man
One car on my dream list as a kid was a Subaru WRX 22B STI. I was never able to get one, cause, y'know, it never came to America. The last few didn't remind me of the 22B either, which left my desires unfulfilled. Well, this concept is shades of the 22B. Say hey to Subaru's WRX Concept. DAMN. Read…