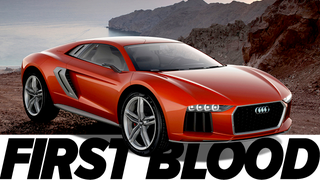 Check out the very first 2014 cars and concepts at the Frankfurt Motor Show, covered live from Germany by Jalopnik.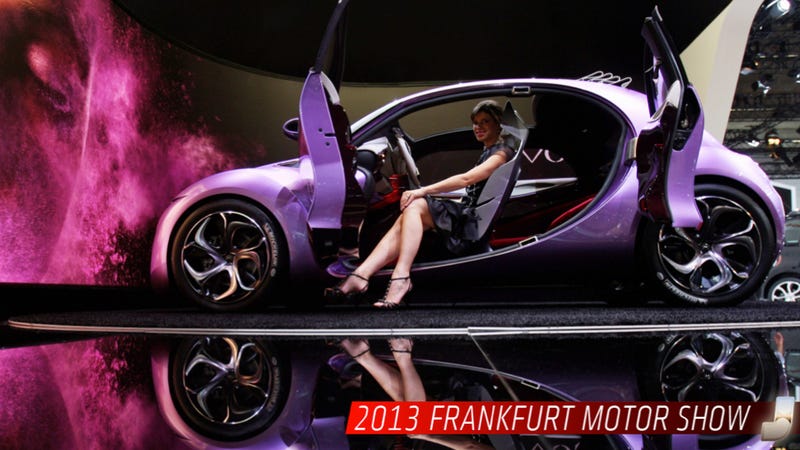 It's the most wonderful time of the year. Yes. You're quivering with excitement for a reason: It's officially auto show season. Here's what you need to be ready to salivate over at the 2013 Frankfurt Motor Show.
Last season on Auto Show Redux, it was the year of the supercar. Paris saw the debut of the McLaren P1 and the tub of the LaFerrari, Geneva saw the LaFerrari come to life, and the Porsche 918 made the rounds in various concept forms, although they all basically looked the same.
Frankfurt seems like it will be a melange of different automotive flavors brought together under one roof. While we do see surprises from time-to-time, we also have a pretty good idea of what to expect from the big dogs. The show starts tomorrow, and you can follow along on our Frankfurt Motor Show tag page as well as on our live blog as it happens. For now, here's everything we know we'll be gawking at when the show opens.
Porsche will finally take the wraps off the final production version of the 918, a car that has been spied on the roads so much testing that you'd think it were as common as a Toyota Corolla. Don't expect anything to change from what you've seen thus far, it's just an excuse to show it again, not that we're complaining.
---