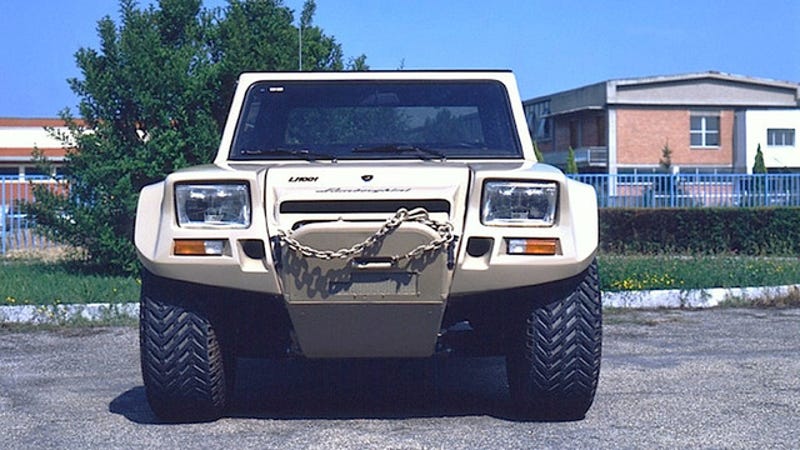 It's because the name "Lamborghini Militaria 001" (or "Lamborghini Mimran 001" since the Swiss family just bought into the company) was already taken by this. It took Lamborghini two expensive and completely useless prototypes to finally reach perfection with the third design (and a V12).
I guess some of you know about the 1977 Lamborghini Cheetah, a rolling attempt to get a contract from the US military. It was designed by Rodney Pharis, president of US based defense contractor Mobility Technology International. Lamborghini was happy to pass on the development. MTI ran into some legal difficulties since the car looked pretty much like the XR311 prototype from competing company FMC. Still, the first Cheetah was built in San José, then shipped so it could be displayed at the '77 Geneva Motor Show. After the European trip, this car was also used to shoot a commercial in Utah for potential costumers.
The Cheetah was doomed right from the beginning. Using a rear mounted Chrysler V8 with 190 hp, a three speed automatic transmission and run-flat tires, the weight balance ruined the handling so effectively that it was impossible to imagine the vehicle in a combat situation. But the US Army wasn't about to buy vehicles made abroad anyway, so the Cheetah project was cancelled after making just three more unfinished prototypes. The whole party cost Lamborghini so much that they couldn't even finish BMW's M1 project before going out of business for a while.