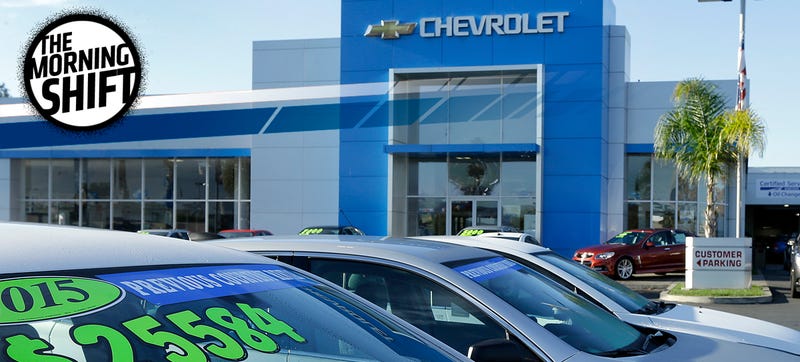 Good morning! Welcome to The Morning Shift, your roundup of the auto news you crave, all in one place every weekday morning. Here are the important stories you need to know.
1st Gear: Automakers Hope For A Silver Lining On Black Friday
More than likely, 2016 won't hit the record new car sales figure that 2015 did. And the American automakers are having a tough time convincing Wall Street analysts that their stock is worth a damn. So car companies and dealerships are aiming for a bigger-than-usual Black Friday push this year to help with both those problems, reports Reuters. The goal is to cut the inventory backlog and move some metal.