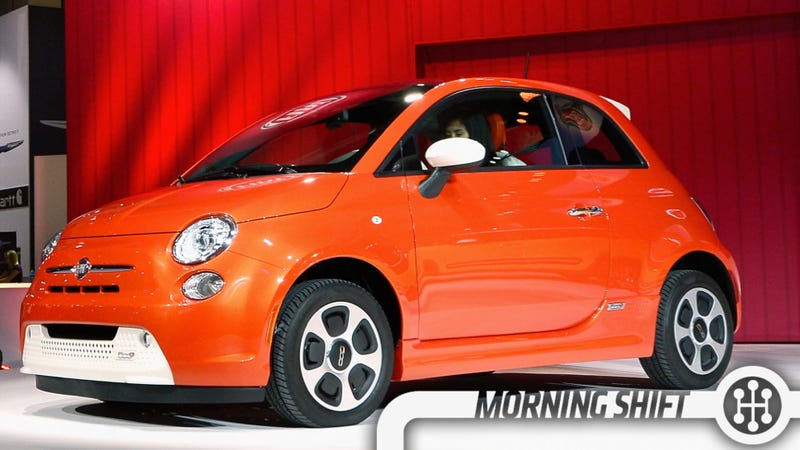 This is The Morning Shift, our one-stop daily roundup of all the auto news that's actually important — all in one place at 9:30 AM. Or, you could spend all day waiting for other sites to parse it out to you one story at a time. Isn't your time more important?
1st Gear: The EV Value Conundrum
Early adopters of EV technology probably aren't overly concerned about resale value, and the same goes for people leasing EVs. It's that second and third round of EV buyers who choose an electric car instead of a convention one that automakers are going to have to deal with (and are trying to woo).
A study by KBB on behalf of USA Today found that three electric cars at the top of the list of ten worst cars for depreciation.
The Nissan Leaf, Fiat 500e, and Smart ForTwo EV will only be worth 18%, 21% and 21.5% of their sale value, respectively, in about five years. Compare that to their gasoline counterparts which could be worth as much as 40% in the same time.
There are definitely some factors to consider here. First, is anyone buying a Fiat 500e? With crazy lease incentives I find that unlikely. Second, most electric vehicles come with tax credits and other incentives. Third, Nissan keeps dropping the price of their car, eroding its value.