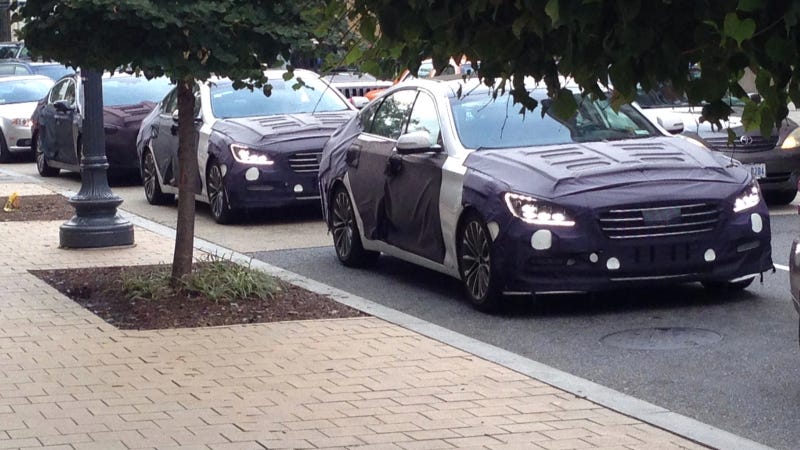 The Hyundai Genesis was introduced before the company started turning pretty much all of its sedans into things with lots of swoops and curves and flowing lines. It's finally going to get with the program, though.
A reader sent us a shot of what's probably the 2015 Genesis in a reasonable amount of camouflage the other day in Washington, D.C. Unlike the current Genesis, the new one appears to be lower and probably sporting a much more contemporary grille – although one that looks sufficiently different from what the company puts on the more mundane Sonata and Azera sedans.
What's probably going to be the most obvious pieces of jewelry up front are the big LED headlights, no doubt inspired by what's on the front of the Acura RLX – though Acura probably has nothing to fear in defending its light count.