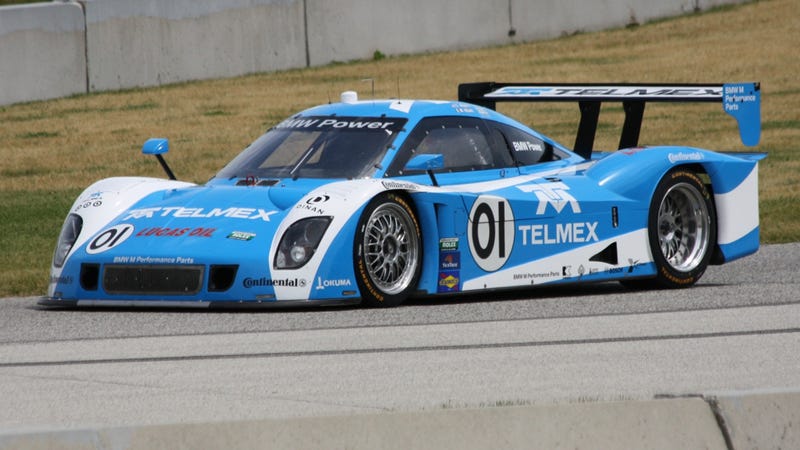 A divorce case in North Carolina has resulted in a slow and steady drip of financial information from the racing world, which tends to keep its cards close to its chest. Some seriously interesting tidbits are coming out, though, like the part about the France family paying teams to compete in Grand-Am.
A little background, first. Grand-Am, and by extension the Rolex series for which it is most famous, was started by Bill France, Jr., in an effort to bring NASCAR-style sanctioning to American road racing. NASCAR Holdings, of which Bill France, Jr.'s son, Brian France, is CEO, bought Grand-Am from the France family in 2008.
The divorce case centering around Chip Ganassi Racing partner Felix Sabates is now featuring testimony that says that Bill France, Jr., offered CGR $1 million up front with $400,000 a year in guaranteed profits as an incentive to enter the Grand Am series, according to the Charlotte Observer. CGR proceeded to enter into Grand Am in 2004, where they then racked up a bunch of championships:
In his testimony, Sabates said Bill France's son, current NASCAR chief executive Brian France, kept up the payments when his father later became sick, but that the payments stopped when Bill France died in 2007.
The controversial part of this whole arrangement is that a conflict of interest arises when one team that repeatedly wins championships seems to be backed by the race organization itself. It would be the equivalent of Bernie Ecclestone continuously feeding funds into Red Bull Racing in Formula One.
Would the sanctioning body go easy on the team for rules violations? If you're creating a series to feature teams on a level playing field, is it still level when one team is getting official support?
The argument against it is that not only would other teams, upon hearing of the arrangement, watch CGR like a bunch of hawks, but that sanctioning bodies have completely taken teams over in the past with no untoward effects. Though nothing in racing is immediately springing to mind, a comparable example would be when the NHL took over the Phoenix Coyotes. If anything, NHL ownership was potentially detrimental to the Coyotes, rather than beneficial.