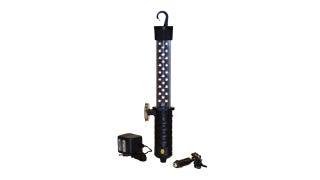 This rechargeable work light can hang either by a hoo or a magnet, both of which rotate 360 degrees. Great for emergencies, or just routine maintenance in dim spaces. [Craftsman Rechargeable LED Work Light, $15]
---
Today only, Amazon is selling certified refurbished models of its iconic Kindle Paperwhite for just $85, or $34 off the price of a new one.
You'll still get the same one year warranty and access to Amazon's customer support team as if you bought it new, so if you've been on the fence about picking up a new e-reader, this is absolutely one of the best deals we've ever seen. The price is only valid today, and if I were a betting man, I'd expect it to sell out early.
If you need some ideas to fill up your new reader, be sure to follow @KinjaDeals to hear about all of Amazon's ebook sales. [Amazon]
---
Guess you're really gonna need a bigger boat for this Anker because otherwise it would sink, ya know... yeah. Anker's highest capacity at its lowest price ever with code AASTROE5. Get it. [Anker E5]
This is the big brother of your favorite external battery pack .