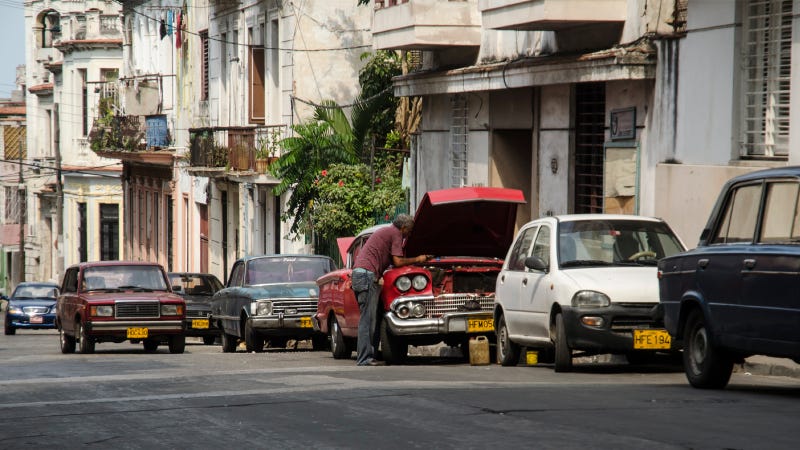 Aside from the embargo and the cigars and the communism, the biggest thing people think about when they hear Cuba is the number of old American cars roaming the streets. Now that the country is opening up the sale of new and used cars to the general public, you'd be right in thinking people will ditch their old cars for new ones. Except that it's probably not going to happen.
Cuba's move to let more people buy post-1959 cars is both a symbol of its changing attitudes towards Communism and the growing need to give citizens more advanced technology. Some things don't change, though, as the state will still control the sales and it's still basically impossible to import a car on your own.
A year and a half ago, I spent a month studying photography and culture in Cuba. That included Cuba's car culture, which was unlike anything I'd seen. There are few places that have so many people trying to save machines that are so past their sell-by date. Classic cars like a 1937 Pontiac I saw sit out on the street, but start every day and go to work every day. What's more, it's very common for them to be passed down between generations.