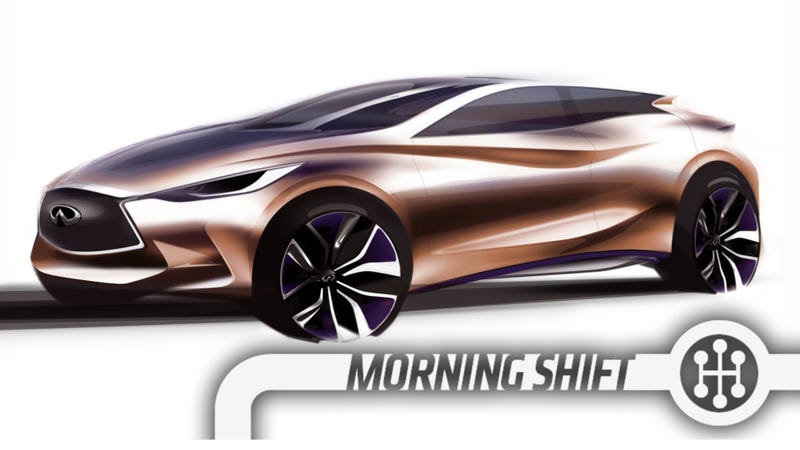 This is The Morning Shift, our one-stop daily roundup of all the auto news that's actually important — all in one place at 9:00 AM. Or, you could spend all day waiting for other sites to parse it out to you one story at a time. Isn't your time more important?
1st Gear: What Is The Infiniti Q30?
Nissan will show the Infiniti Q30 at Frankfurt and introduce us to the closer-to-production design for the brand's important compact luxury car. The question is: What will it be?
As young people with jobs are starting to look at luxury cars they aren't immediately jumping into 3-Series and C-Classes like their parents. They want something more affordable, reasonable, and economical. Thus vehicles like the Mercedes CLA (with which, we're told, the Q30 shares a platform).
The question is: Which car will the Infiniti Q30 be? Will it be like the pleasant but underwhelming Infiniti G20 that is, in many ways, the car's closest ancestor? Or could it be something else?
This will be the first car that Sebastian Vettel apparently put his championship-winning mitts on and, while our recent review of the Infiniti Q50 found them going in the right direction for luxury/tech and wrong direction for fun/performance, I'm still hopeful.