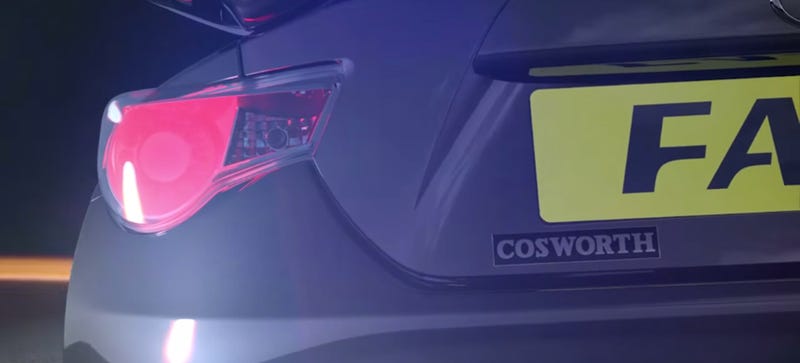 The Scion FR-S and the Subaru BRZ have been widely hailed as some of the best (relatively) cheap, fun cars of the past few years. But they've always had one major complaint. Their engines are a bit, how shall we say, underpowered. Famed British engineering firm Cosworth aims to change that.
Alright, to call Cosworth an "engineering firm" does it a bit of a disservice. They're legendary in the automotive world, having started in 1958 and building absolutely dominant Formula One engines in the 1960s.
And when I say "dominant," I mean the company has 176 wins as an engine supplier in F1, second only to Ferrari. Which is not bad.
Oh, and they're also famous for road cars like the Ford Sierra Cosworth and the Escort Cosworth, and the Mercedes-Benz 190E 2.5-16 Cosworth. And they've already graced a Subaru with the Cosworth name once before, making a hotted-up version of the already super-quick WRX STi.