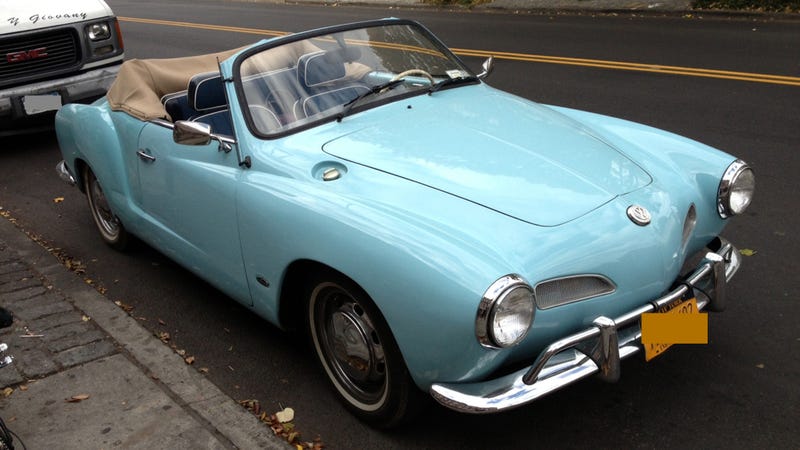 Welcome to Little Car in the Big City, where I highlight fascinating cars I found walking around a town that is known for being bigger than everything else, but where every car is fighting to stand out: New York, New York.
I remember the first time I saw a Volkswagen Karmann Ghia. Well, I don't remember the day/month/year it was, but I remember the car. It was a faded red, parked on the side of a residential street in the neighborhood where I grew up, looking just sort of lost and forlorn. Unlike this sky-blue example, which is clearly nothing but a goddamn stunner.
It's hard not to be a stunner, though, when your bodywork is designed by Italian style house Ghia, slapped together by German coachbuilder Karmann, and all engineered by Volkswagen on the guts of a Beetle. If that all sounds like a bit of a mish-mash, that's because it is, but this is one of the few times the ingredients all add up to a greater whole.
Over 400,000 of these "Type 14s" were produced, so they're not exactly rare, though the vulgar numbers it sold in was a triumph of style over substance. The Beetle was an economy car, and the Karmann Ghia was basically the same thing with a pretty body. And we all know Volkswagen would never ever do such a thing again. The two combined essentially made up the world's slowest sports car, but most didn't seem to care.