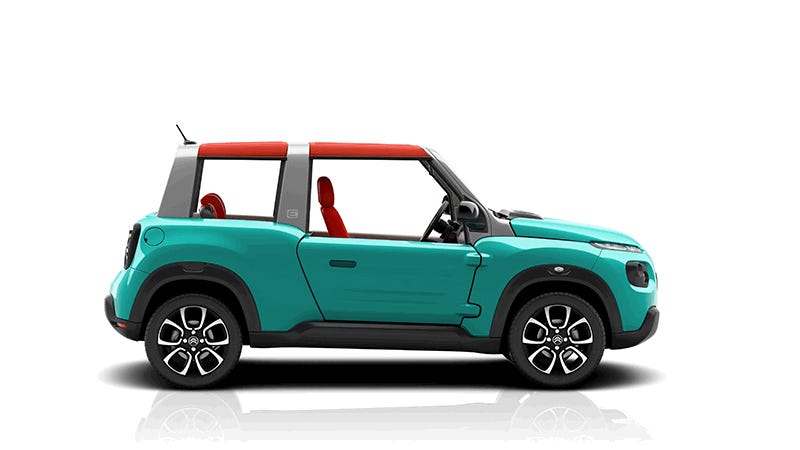 Yes. This amazing thing is happening. It's electric, it's a four-seater cabriolet, and clearly, it's a proper Citroën that will make the world a better place.
When we saw Citroën's retro Méhari concept at the Frankfurt Motor Show, we didn't think it could ever reach production. But Citroën teamed up with the Bolloré Group, makers of the electric Blucar, and the result is a convertible with four full sized seats and a top speed of 68 mph (110 km/h) as well as a 124-mile range in the city.
It also comes with a nice nod to the original on those door panels and the color choices of the Méhari from 1968.