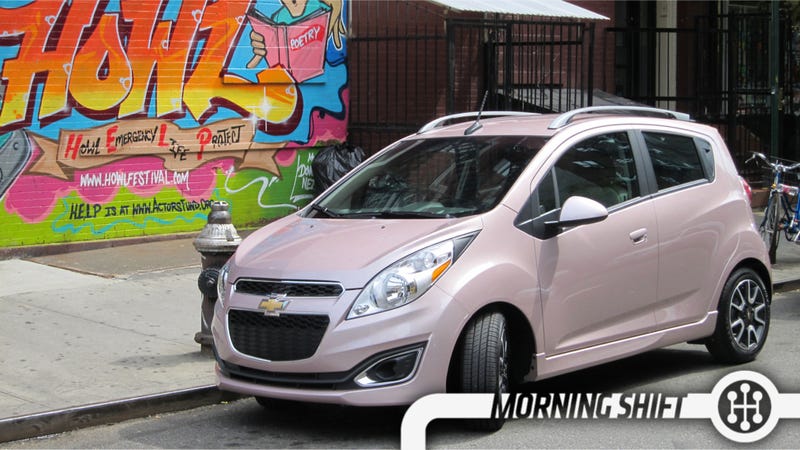 This is The Morning Shift, our one-stop daily roundup of all the auto news that's actually important — all in one place at 9:00 AM. Or, you could spend all day waiting for other sites to parse it out to you one story at a time. Isn't your time more important?
1st Gear: Congrats Chevy, You Aren't Building Crap.
I remember the Chevy Aveo. I don't remember anyone that ever bought the Chevy Aveo, but I remember the Aveo. In fact, it seems that basically every small car that Chevy has ever built has been roundly panned by consumers and reviewers alike.
Seems like the tables are turning.
Small car sales at Chevrolet are up 229 percent year over year compared when you look at numbers starting in 2010. The Cruze, Spark, and Sonic seem to be changing people's perceptions of small cars. Younger buyers are in them, and they aren't complaining. I might not dig the marketing plan for the Spark and the idea that everyone is a hipster and millennial, but I do really like the car, same with the Sonic. Good for you Chevy.