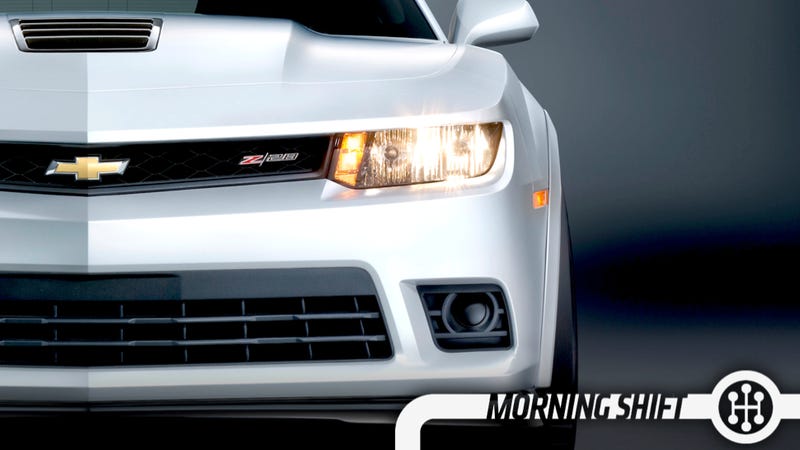 This is The Morning Shift, our one-stop daily roundup of all the auto news that's actually important — all in one place at 9:00 AM. Or, you could spend all day waiting for other sites to parse it out to you one story at a time. Isn't your time more important?
It's Labor Day, so in honor of almost everyone getting the day off we're doing a TMS in honor of my favorite Ferrari GT. That's right, we've only got three gears and at least one of them is about GM so it might as well be the 400i Automatic, which comes with a GM three-speed Turbo-Hydramatic transmission.
1st Gear: Chevy To Hit The 5 Million Mark
If projections hold up, Chevy will follow up its 4.95-million car 2012 with more than five million cars in 2013, reports Automotive News from a collection of wire reports.
How are they doing it? Big growth in the Middle East, China, Russia, Mexico, and Brazil
It's also worth noting, via Tom Walsh, that GM is also leading (amongst the Big Three) in the leasing market.
In an analysis done for the Free Press, covering the years 2008-13, ALG said the average residual value of GM products gained 13% — moving from 41.8% to 47.3% — while longtime industry leaders Honda and Toyota saw residuals rise only 4% and 5%, respectively, over the same period.
Higher trade-in values means more attractive lease payments means return customers.
2nd Gear: Diesel, Diesel, Diesel
Auto News also reports this morning that the Germans are coming back strong with diesels. Remember that drive that Patrick went on?