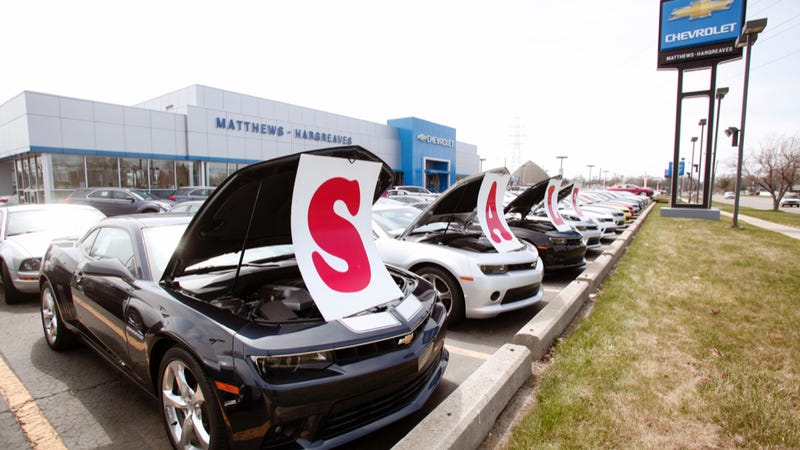 This is The Morning Shift, our one-stop daily roundup of all the auto news that's actually important — all in one place every weekday morning. Or, you could spend all day waiting for other sites to parse it out to you one story at a time. Isn't your time more important?
1st Gear: SAAR 17 Million!
The seasonal adjusted annual rate (SAAR) was supposed to be around 16.3 million — i.e. an estimate of 16.3 million total sales for the year based on the amount of cars sold in this month relative to how this month normally figures within the context of a year's average car sales.
It was 17 million, making June's 1.4 million sales part of the best month since July 2006 when it wasn't quite clear that we were headed right off a fiscal cliff.