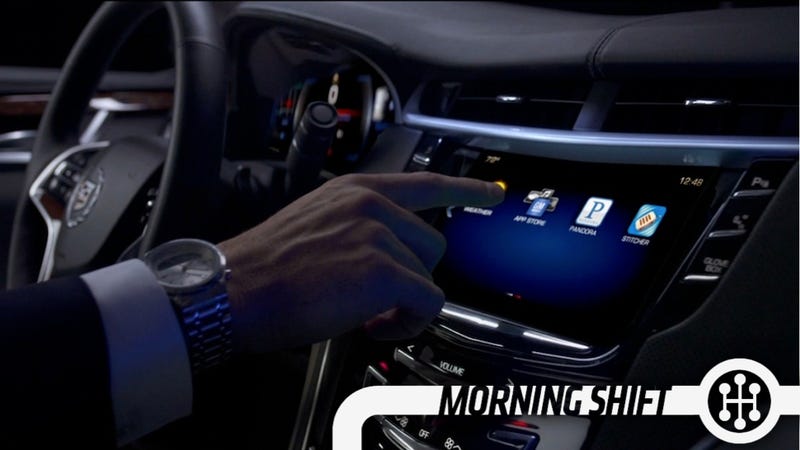 This is The Morning Shift, our one-stop daily roundup of all the auto news that's actually important — all in one place at 9:30 AM. Or, you could spend all day waiting for other sites to parse it out to you one story at a time. Isn't your time more important?
1st Gear: MyFord BadTouch
Consumer Reports, whatever you feel about them, has been adamant that automakers should be dinged for having dinky, complex, unresponsive infotainment systems. Car designers hate buttons, but people still love them.
From The Detroit News we learn that CR's new quality rankings are going to hit automakers right in the TFTs.
The worst hurt? Probably Ford and Cadillac, although Infiniti took a hit for the Q50's dual display.
2nd Gear: Mulally Mum On Microsoft Move
Alliteration! Per the Freep, Alan Mulally has been quiet about Microsoft's rumored beckoning.