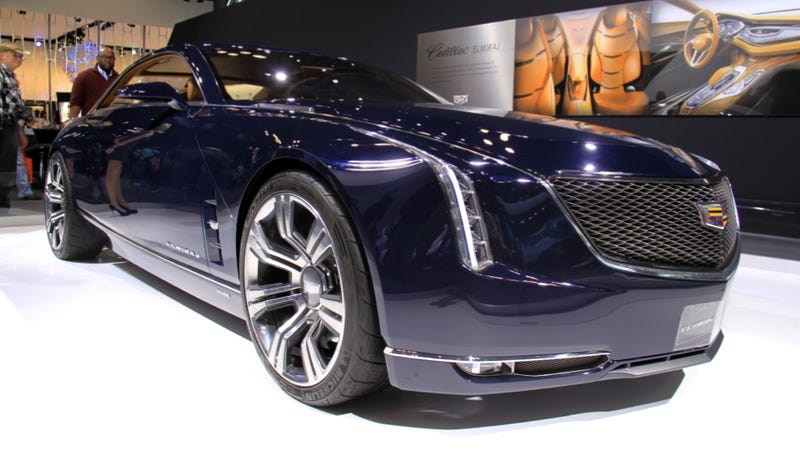 Ever since the original Cadillac CTS debuted more than 10 years ago, Cadillac has had its sights well and truly set on defeating the titanen of luxury – Mercedes, BMW, and Audi. But it hasn't been able to do that without a big flagship. So now Cadillac is going to bring the fight to the mountaintop.
But you can't get to Mount Olympus, and thus defeat the S-class, the 7-series, and the A8, by cribbing a design from whatever you found out back in the junkyard. So, to facilitate its plan for global dominance, Cadillac is prepping an all-new platform as well, according to the Detroit News:
General Motors Co.'s top product development executive confirmed Tuesday that the automaker will build a large Cadillac sedan on a new platform.

Mark Reuss, GM's head of global product development, purchasing and supply chain, said Cadillac is working on the car that would come out in about a year. Bloomberg and other media outlets recently reported that GM planned to build a top-range, rear-wheel drive Cadillac car that would be available late next year.
Yes, we've had the Cadillac XTS for a while now, but the front-wheel-drive big one isn't really a top-of-the-line competitor, and despite its leaps in quality, isn't the car that Cadillac so badly wants.
The new car is probably going to look a lot like the Cadillac Elmiraj concept that we saw last year, which was cleverly disguised as a coupe. But if the new American yacht is going to debut next year, you can be pretty damn sure that by 2013, Cadillac already knew what their new car looked like, simply because of how long a development cycle takes.