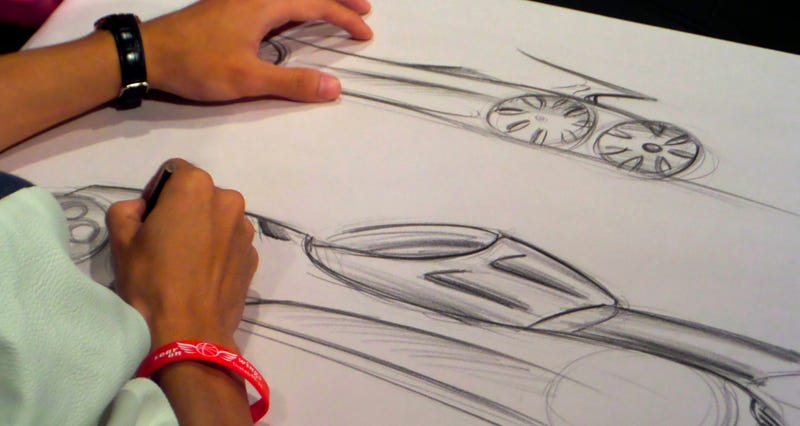 You should know by now that the best events in Detroit are the ones where we multitask. Here we're combining the love of the automobile with the city's burgeoning underground art movement.
The thing about spur-of-the-moment events in Detroit is that just because the city's half-vacant, it doesn't mean you still don't have to watch out for cops. So a few drivers part of a car show/design battle narrowly avoided getting speeding tickets by Detroit Police, and thank goodness the cops haven't started enforcing noise violations yet.
Last year I covered DIM Battles (DIM = Design in Motion) and earlier this year I covered "Sketchbattle," two awesome events put on by local design maven Brook Banham and Heavenly Dogs, a local artists' collective. This year brought a combination of those two events: A car show, a graffiti battle and a three-round, lightning fast-competition between aspiring car designers. "We're showcasing underground in Detroit with these battles," Banham tells me.