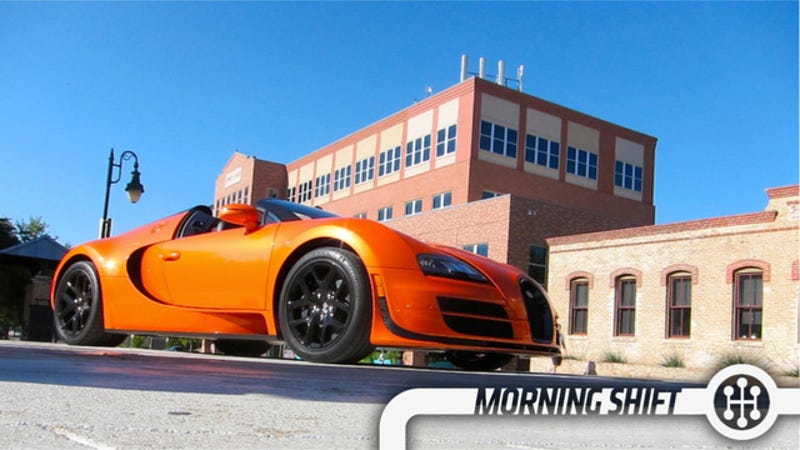 This is The Morning Shift, our one-stop daily roundup of all the auto news that's actually important — all in one place at 9:30 AM. Or, you could spend all day waiting for other sites to parse it out to you one story at a time. Isn't your time more important?
1st Gear: The Vitesse Problem
I knew last night I'd lead TMS with this story from Jason Harper because it provides that nice mix of insight and jealousy-inducing-detail he's known for.
If you want a Bugatti coupe you're SOL, but as he reports, there are still 40 unsold Veyron convertibles of the Grand Sport and Grand Sport Vitesse variety just begging to be sold. Selling them is important, because Bugatti won't even think about a new car, they say, until they offload these cars.
As a response to this problem, Bugatti will hold events and let rich people get inside the cars so they give in and just buy one already.
It's worth noting — as Harper does in his piece — that we also drove the Bugatti Veyron Grand Sport Vitesse and, hey, if you've got $2.35 million burning a hole in your pocket you might as well.