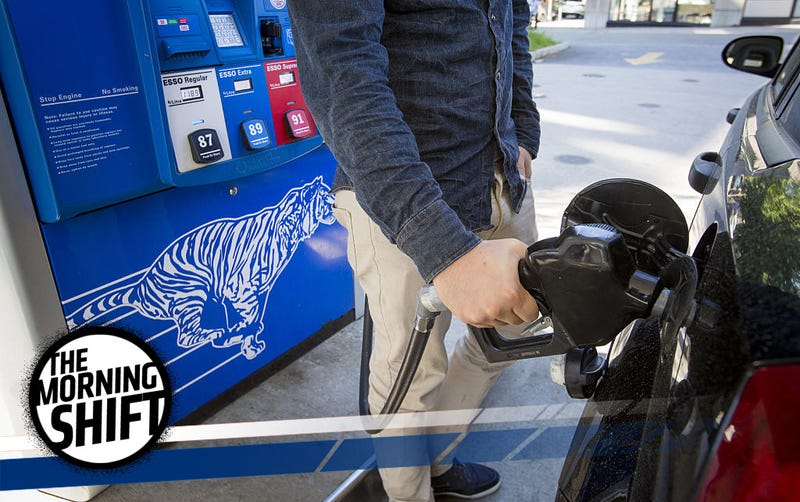 Good morning! Welcome to The Morning Shift, your roundup of the auto news you crave, all in one place every weekday morning. Here are the important stories you need to know.

1st Gear: Hold On Now
Back in 2011, the Obama-era Environmental Protection Agency announced strict fuel economy rules aimed at doubling the national average at the time to 54.5 miles per gallon by 2025. Automakers agreed to the plan, but with a great deal of consternation and warning that it might not be do-able—particularly with a mid-term review to see if the final years of the regulation would be feasible.
But there's a new sheriff in town, and one who has made clear his distaste for heavy regulations. Right before President Donald Trump took office, however, the EPA worked to lock in those rules, rebuffing efforts from automakers to delay the increases.
Now, as Bloomberg reports, the CEOs of 18 automakers are asking the EPA to review those rules after all, calling them potential job-killers.
In a Feb. 10 letter, executives including Mary Barra of General Motors Co., Ford Motor Co.'s Mark Fields and Fiat Chrysler Automobiles NV boss Sergio Marchionne asked Trump to return the review to its original schedule, giving the new administration a chance to shape the outcome.

"As recently as late last fall, EPA assured us that the MTR would not result in a final determination before the next administration came into office," the executives said in the letter, referring to a mid-term review of the regulations.

Automakers criticized the ruling as a political move to lock in the industry's greenhouse gas emissions standards, a key piece of President Barack Obama's legacy on environmental policy, before Trump took office.

Gloria Bergquist, a spokeswoman for the Alliance of Automobile Manufacturers, said the letter from the executives reflects the industry's desire to "put the review back on track and have the data drive the outcome" of the analysis.
There is some validity to what automakers are asking for beyond the typical request to duck regulations: car companies say that with gas being as cheap as it is, and looking to stay that way for a bit, consumer tastes have shifted away from smaller cars and hybrids toward larger crossovers and SUVs.
2nd Gear: Passing On The Cost To Consumers
At the same time, while automakers seem eager to work with the Trump administration on fuel economy regulations, they are in freakout mode over a possible border tariff on cars (and parts) from Mexico or other foreign markets.