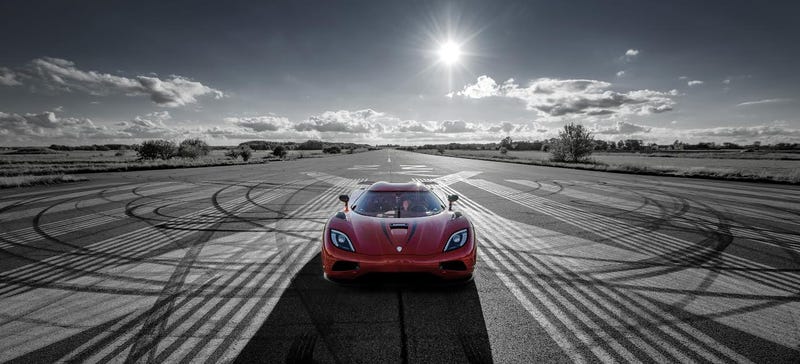 Hypercars are the highest echelon of motoring. What you don't realize is that this is also one of the most competitive arenas not only in cars, but in the entire world. And the team behind /DRIVE wants you to experience the competition in the first 4K big screen documentary: Apex: The Story Of The Hypercar.
(Full Disclosure: Remember that trip to Koenigsegg? Well, this is the real reason. JF and the team from /DRIVE are making a movie. An honest to goodness movie. I went along to check out what they're filming. JF even got me a hotel room. What a nice chap.)
There aren't many mysteries left in the automotive world, but the top tier supercars are one of those mysteries. Who buys them? What inspires them? How do the brands differentiate themselves and gain marketshare in what has to be the most competitive business in the world?
Can you think of another ultra premium segment that is stacked with as many players as this? Especially players that come from such different backgrounds as those in the hypercar game? You have Ferrari and Porsche, two of the most legendary brands in or out of the automotive space. You have McLaren, a company that's only built a handful of roadcars in the last 50 years, and all of which have been spectacular.
Then, and this is unique to the hypercar space, you have two companies in Koenigsegg and Pagani that are plucky startups that are transformational in how the industry acts and behaves.
That's especially true for the Koenigsegg One:1, and it's part of why the movie uses them as the backdrop for the hypercar. "In Koenigsegg's case, the cars they build are a perfect excuse, an enabler, for spending big bucks in research and development for things like freevalve and carbon fiber process engineering," JF Musial told us.