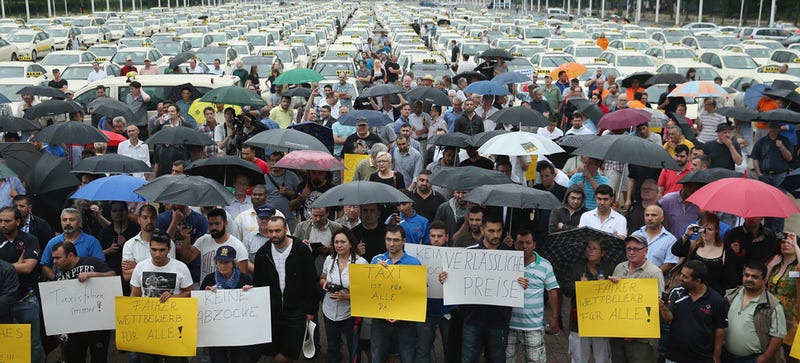 It turns out that choking traffic from London to Berlin isn't the best way to get your message across to customers – even when striking is practically an EU-recognized sport.
Across Europe, over 30,000 taxi and limo drivers parked their cars and shut off their meters to rally against the infiltration of Uber in their cities. They're protesting under the same cries we've heard in the U.S.: the car-sharing service skirts regulations, drives down fares, and costs jobs. But before it even has a chance to decimate a decades (if not centuries) old industry, cabbies are doing it themselves.
During today's strikes, Uber got a massive boost of free publicity. The company says there was an 850 percent increase in people signing up for the service in the U.K. And it's extending across The Continent.
"I signed up today," Andy Williams, an American living near Milan, told the The New York Times. "I don't like the Italian business mentality. They are just about getting your money. There's no customer service."