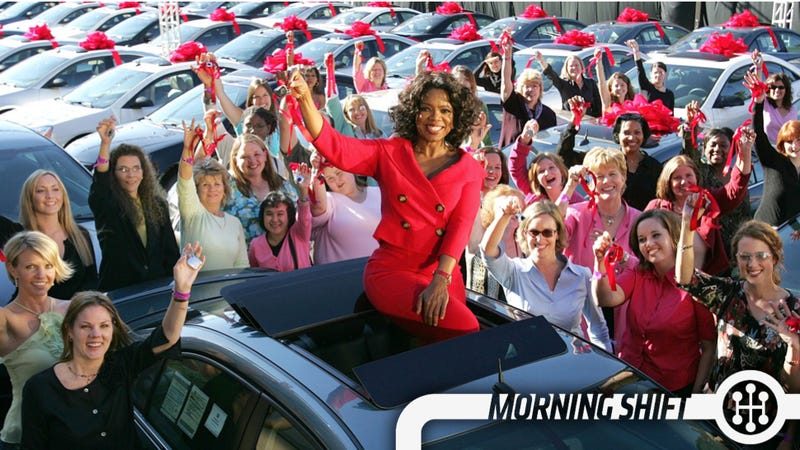 This is The Morning Shift, our one-stop daily roundup of all the auto news that's actually important — all in one place at 9:00 AM. Or, you could spend all day waiting for other sites to parse it out to you one story at a time. Isn't your time more important?
1st Gear: It's Like Oprah Is Giving The Damn Things Away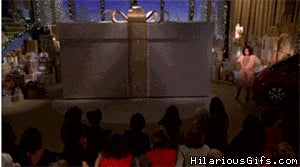 The measure everyone uses for how well cars are selling isn't the total number of cars (which reached a whopping and impressive 1.5 million last month), but something called SAAR. That's the Seasonal Adjusted Annual Rate and takes in account how many cars usually sell, seasonally, and tries to determine the total number of cars sold in a year.
That number just hit 16.1 million in August, which is the first time that's done that since 2007, which means it's the best since that whole recession thing.
Who won? Almost everyone. Honda was up a crazy 27% (more on that later), Toyota and Nissan were boosted 23% and 33% from a year earlier, and Subaru was up 45% to sell more than 40,000 cars for the first time ever.
GM saw retail sales rise 22%, while fleet sales dropped 8%. Both are good numbers. Cadillac was up 38% and Buick up 37%. Chrysler had its 41st consecutive monthly gain with an overall increase of 12%, lead by Ram truck sales. Chrysler and Fiat were relatively stagnant. Ford was up 12%, which is 13% for Ford and 1% for Lincoln.
Were there any losers?
Scion sold a few dozen fewer cars, the VW division of Volkswagen was down about 2%, but Bentley, Audi, Porsche, and Lamborghini where all up (Lamborghini by three whole cars).
Volvo was down 13%, and that's worth talking about.
As always, Automotive News has the full chart and wrap up.
2nd Gear: Oh Volvo!
We're excited about Volvo. There's the Volvo Concept Coupe and the Volvo V60 and all of that goodness. Sadly, those aren't here yet.