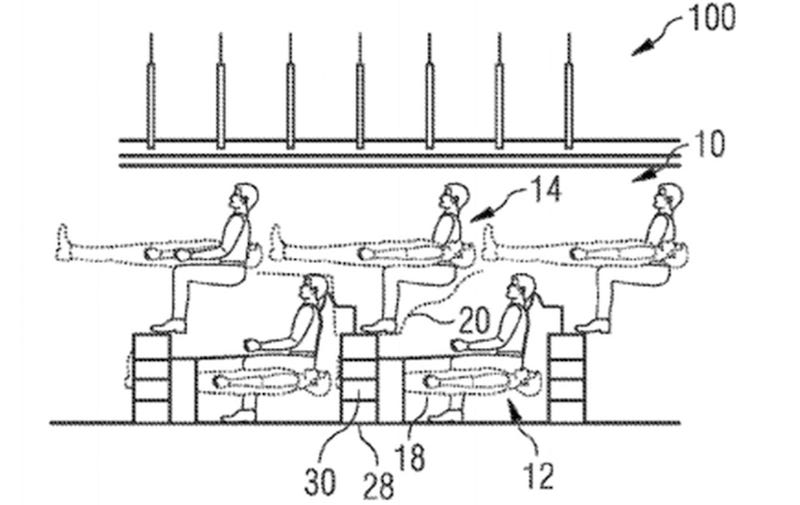 Airbus made a startling patent filing this week showing a new interior configuration with a mezzanine level of seating. This stacked concept would have fully-reclining chairs and be able to accommodate more passengers in the same amount of space. But will commercial airliners of the future have this confusing layout?
In the event of an emergency, the FAA requires that all passengers and crew onboard an aircraft be unloaded in under 90 seconds. Manufacturers have to demonstrate that everyone is able to escape to safety before an aircraft can be certified for commercial use.
This requirement was a major concern with a futuristic flying boat concept that emerged earlier this year, and there's good reason to be concerned about evacuation times with this new Airbus patent. With the extra steps needed to access the mezzanine (middle/intermediate) level, it seems highly unlikely that everyone could safely bail out in 90 seconds. If even one person tripped or fell down while trying to evacuate, it could cost hundreds of people their lives.